Hey! whatcha doing?
My plan for this year with our goats was for me to buy a nice meat type myotonic buck to cross with my does next breeding season, to wether Parsley to be said new buck's companion, to keep back a doe out of Sage and Parsley if I got one and to feed up then eventually eat all the other kids. That was the plan when Tsu had, ya know, a JOB.
Now it hardly seems responsible to be spending a couple hundred dollars at minimum on a new buck, and I didn't get my doeling anyway. So... I'm going to put a hold on the whole "buying a meaty buck" plan, and the "wethering Parsley" plan. I'll keep Pars as a buck for another year and use him on Sage in hopes of a girl next year. I'll try and find a local Boer or other meaty buck to borrow or rent for the twins if things haven't improved enough to let me buy my own. And to keep Parsley company so he doesn't have to live alone I'm going to keep one of the three boys.
I've decided to keep the first one since I am just in love with his colour and he is the most friendly and people focused of the kids. I'm going to wether (neuter) him and train him to pull and carry a pack. He already follows me everywhere, and wants to be right next to me all the time.
I'm comin' to get you!!
BIG stretch!!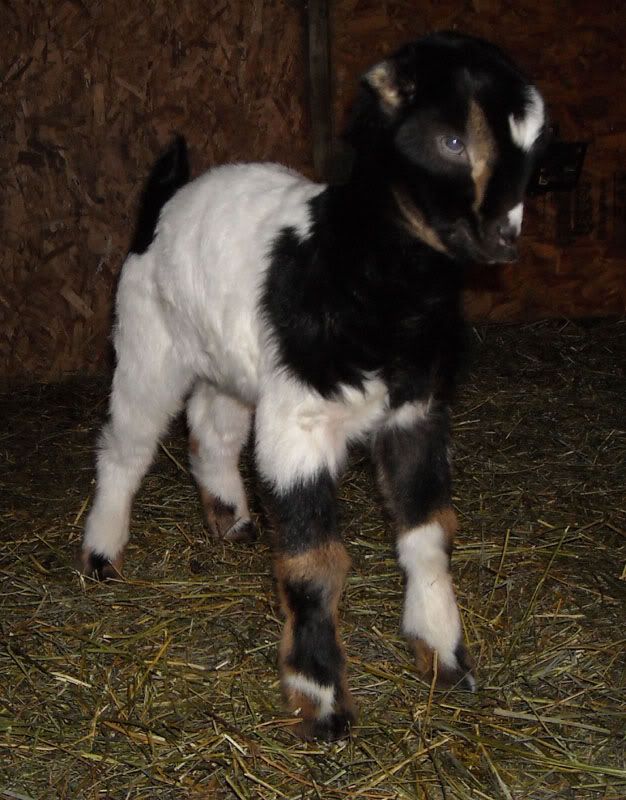 Whatcha doing?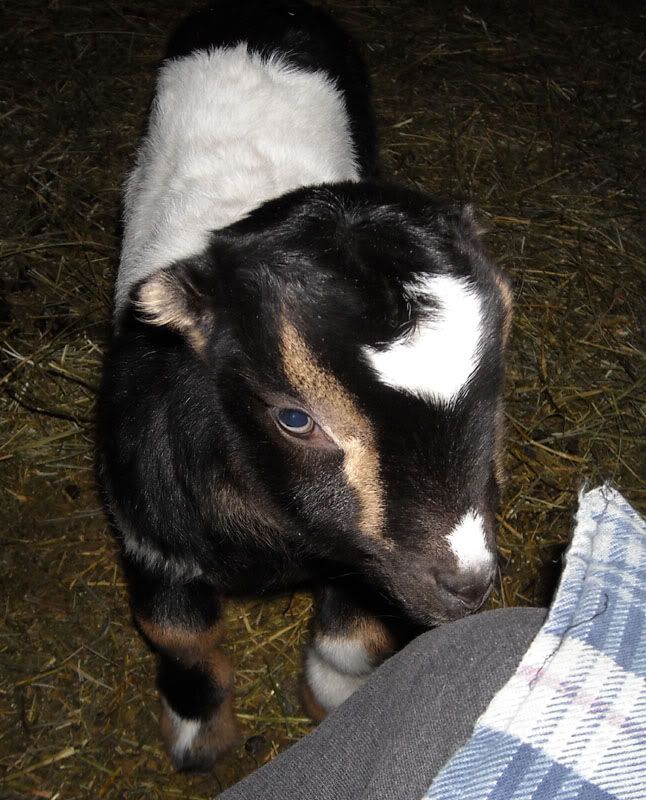 HEY! I'm right here!!!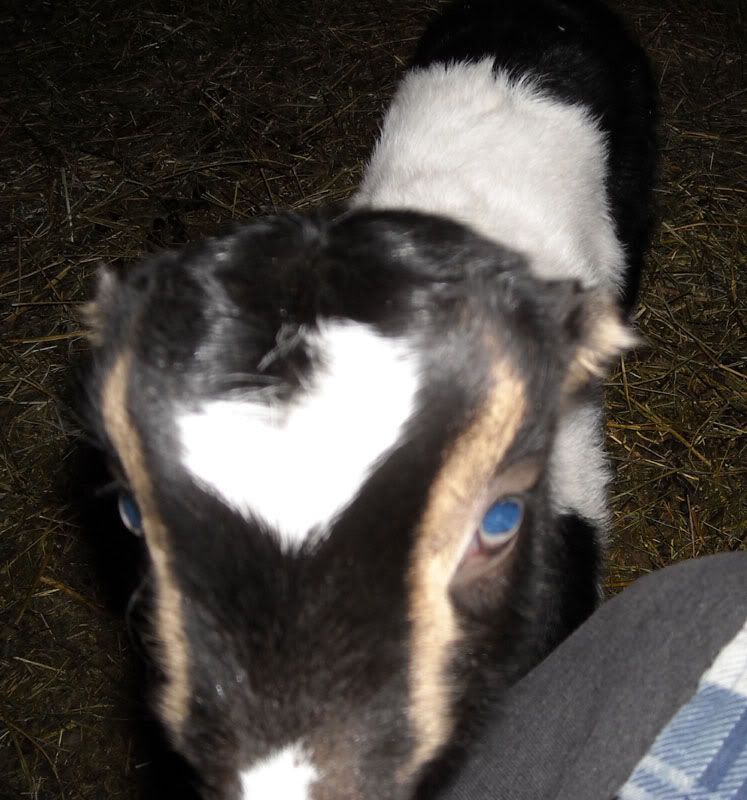 So... the twins were exploring the baby table, lol. man, they crack me up.
I got a picture of Tulsa. He just showed up one day. Some times he is here, some times he isn't. He got his name because he meows with an Oklahoma accent. It's hard to explain. hehe.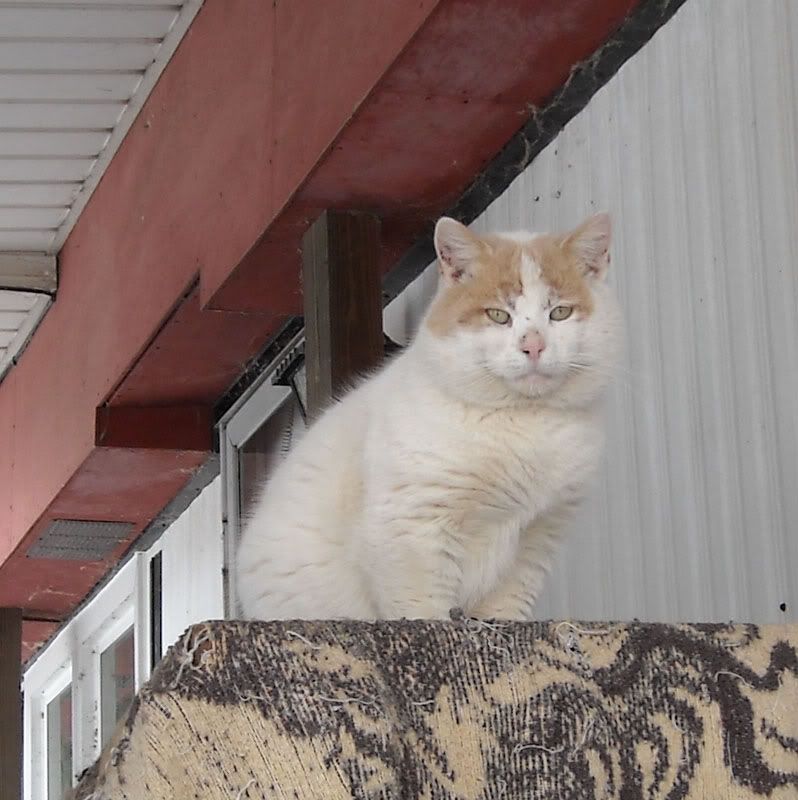 He still takes my breath away. *sigh*