In the last two years I have noticed a huge interest in goats, and that is part of the reason why i ended up interested in them again myself. It seems as people want to provide more for themselves they realize the benefit of a small "easily manageable" livestock animal that can provide meat, milk, and other usefulness.
I have to wonder how many people get smitten with a cute kid and bring them home expecting them to be like a cute puppy or something. i KNEW what i was getting in to and to be quite honest i find them charming. even when i step outside to find this: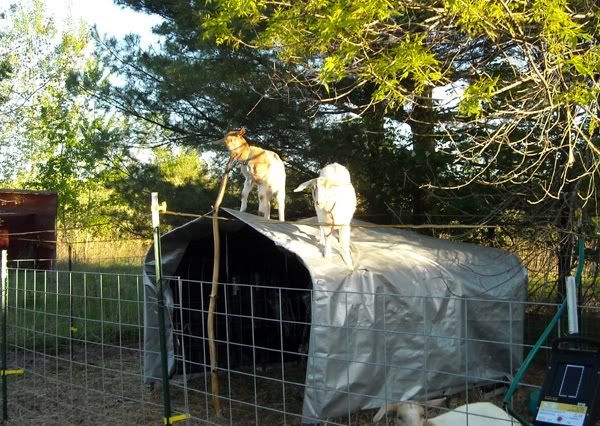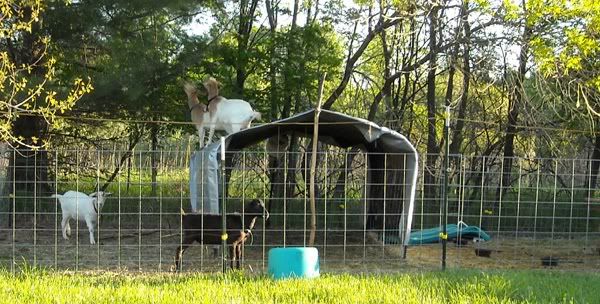 But please remember before you cave in to the cuteness that goats are NOT for everyone!!!! If unpredictability bothers you in your animals... just do some serious research first.
I once read that if your fences can keep in water they might keep in goats. lol. For proof I went in search of photographic evidence of how challenging having goats can be....
Inviting goats in to your life, most of the time, is like inviting chaos into your life. They are bright, active and creative. And they have no conscience. They are little hooved sociopaths.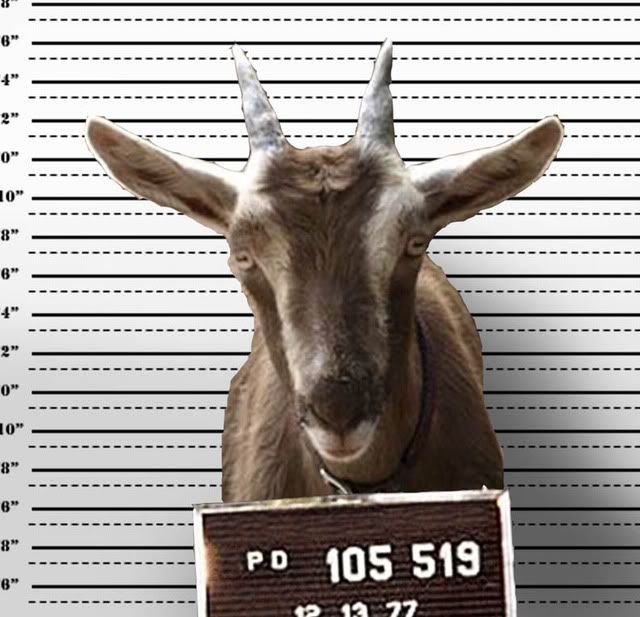 They defy the rules at almost every opportunity.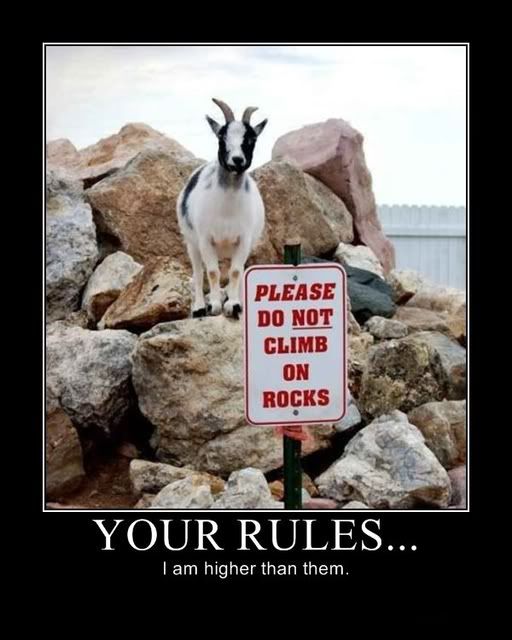 They play with their food.
The beat the crap out of each other.
They climb...
and climb:
and climb: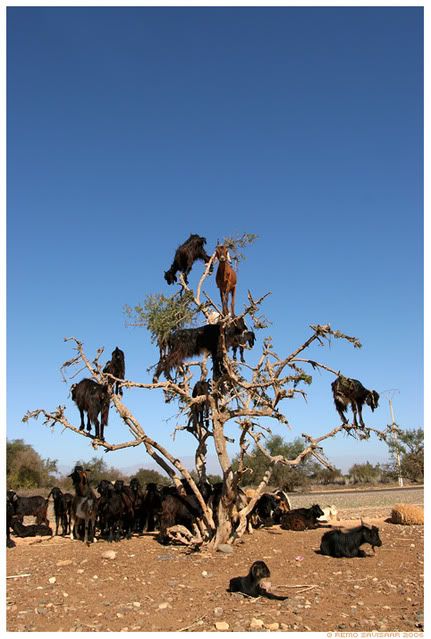 they walk all over their people: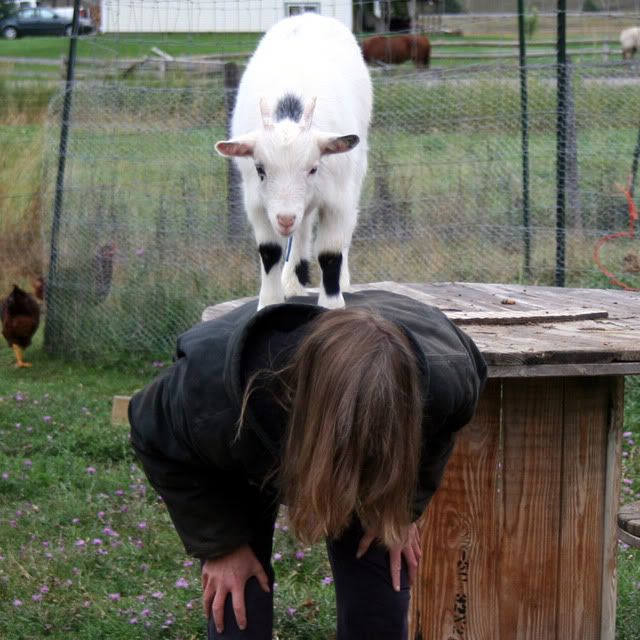 and all over their pasturemates: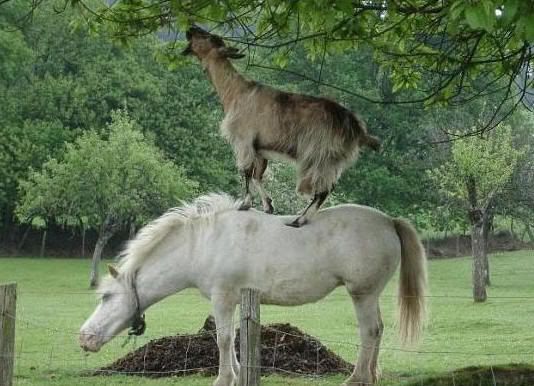 They will try to go over anything you do not want them to go over:
and under anything you don't want them to go under: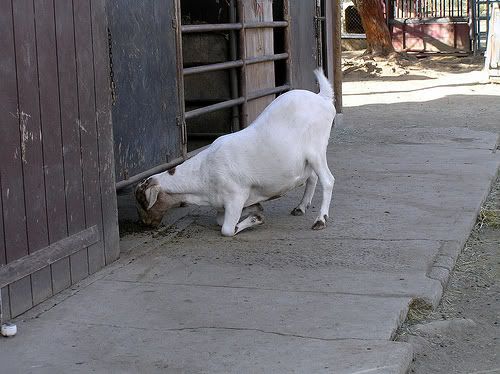 and if you aren't careful they might even storm the castle and overthrow the kingdom.