I'm knitting a chain. I'm going to make three lengths of knit chain and make a silly scarf out of them. I may knit an anchor or padlock to go on the end too, haha!!
I decided to take pictures to show step by step what I am doing. Not that i expect anyone else to actually want to do something this silly, but if they do I have shared... lol...
Step 1: Long tail cast on, 32 st, size 9 needles, gauge totally and completely unimportant.
Step 2: put onto double pointed needles (circulars would work just as well, but since next weekend is our annual rendezvous and i will probably be working on this I need to only use tools historically accurate to pre-1840 fur trade era.)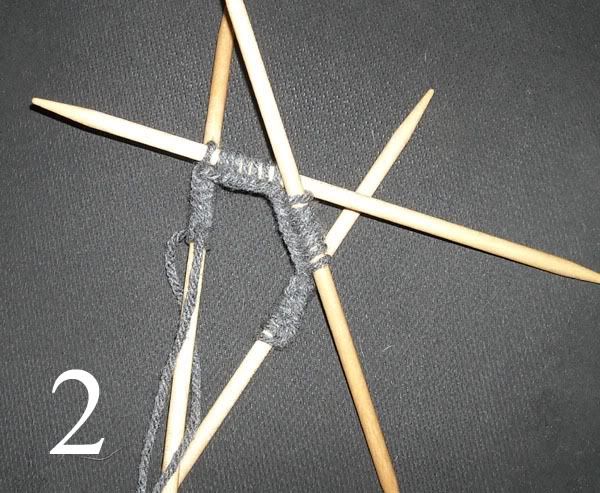 Step 3: Slip previous link on from the end away from the tail of your cast on, and slide up next to your tail.
Step 4: join, being careful not to twist. Knit 4 rows moving the finished link around to keep it out of your way as required.
Step 5: Bind off.
Step 6: cut or break yarn.
Step 7: using some sort of needle finish bind off in whatever way you like.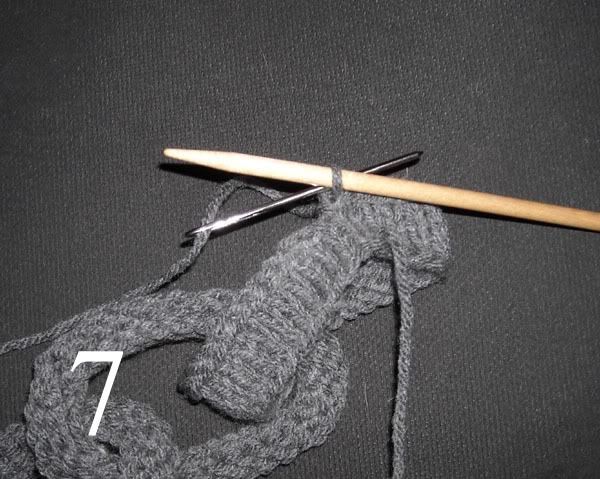 Step 8: weave end into smooth side of knitting, doesn't need to be neat just needs to not show on rough side of knitting.
Step 9: after weaving in both ends turn inside out with edges facing the center of the link.
Step 10: enjoy your success and prepare for next link.
I tried knitting single rings then knitting connecting rings to hook them all together but on this scale trying to knit a link with two finished on the needles is just too much of a hassle.
and this is what you end up with:
I'll be making a length of chain in a muted green, and one in black, I think, and sort of braiding them together into the scarf. I thought this might be cute for a Halloween costume if you were going to be a ghost or maybe one of the pirates cursed to be on the Flying Dutchman or Black Pearl.