I got pictures of my gourd dippers I did the other day. These are all home grown gourds, the designs were all sketched freehand then wood burned and I used leather dye on them. Then I used paste wax on the outside and beeswax to seal the inside. I'll be listing them on Etsy and also taking them to next years rendezvous if they haven't sold yet.
My smallest dipper, simple tribal design based on beadwork found on artifacts from the great lakes: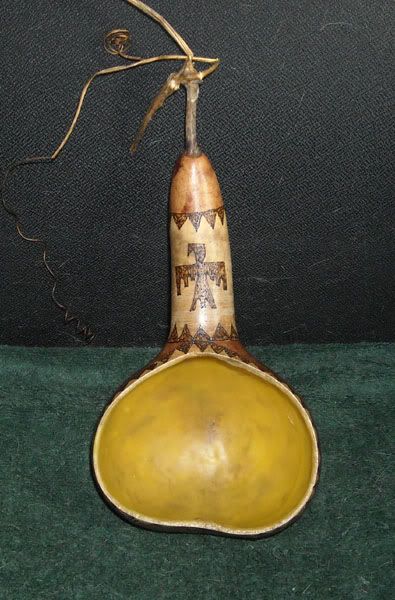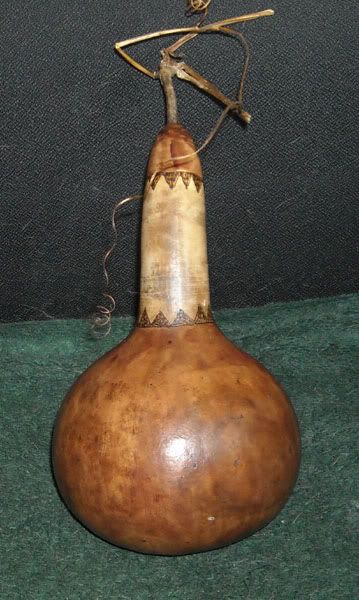 Tiny running horsies and hoof prints: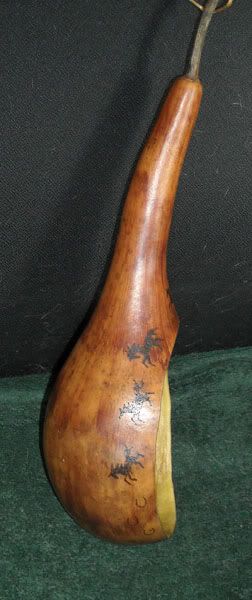 The biggest one, just has random designs: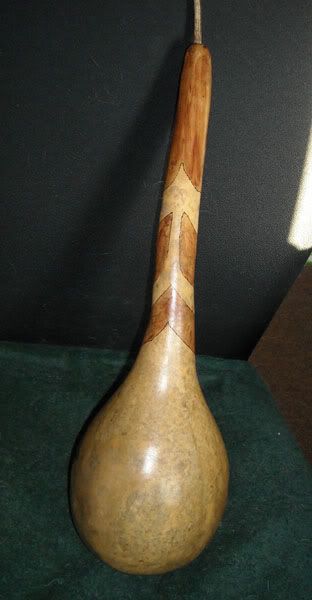 And last but not least, my favorite of all of them. From the front it looks pretty simple: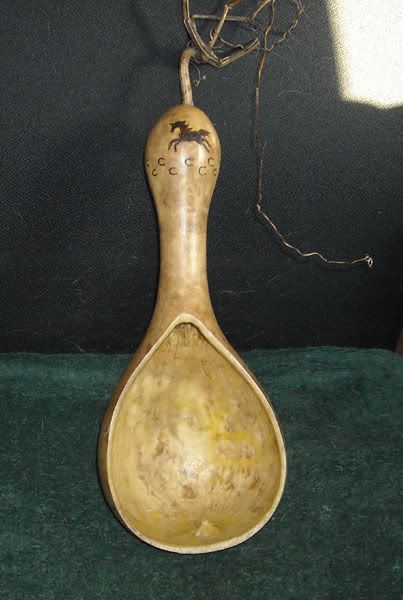 but on the back of the dipper it has a horsie!!!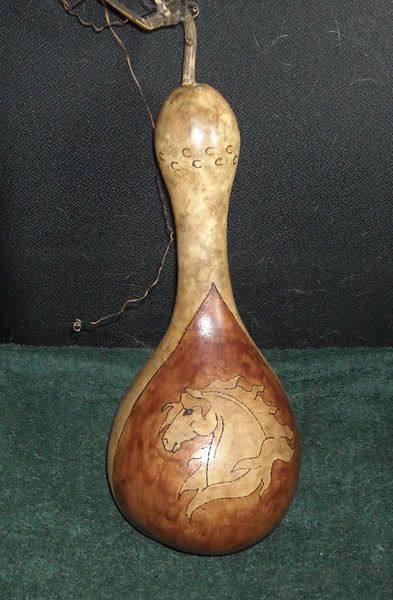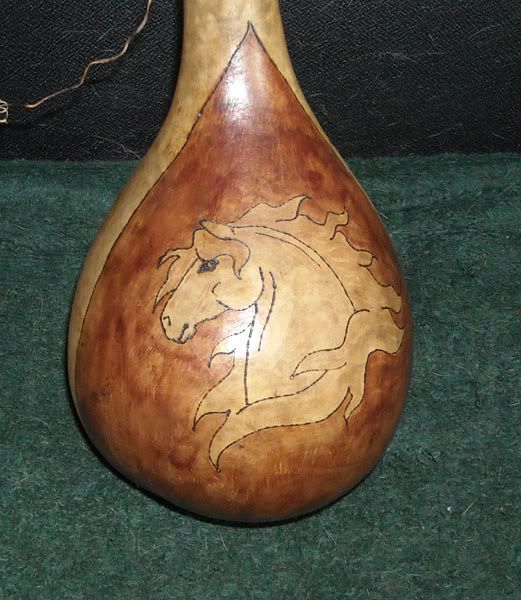 And the gourds I shipped out made it to their destinations in one piece, that is a load off my mind. I always worry myself sick until my babies get to their new homes.