Yes, i am a classy lass. And my family is high brow. And to prove it I will post photographic evidence. Instead of writing an entertaining post (or TRYING to, at any rate) I will post my favorite pictures of the three of us humans, my dog and my pony.
First, the lovely and classy Pony herself: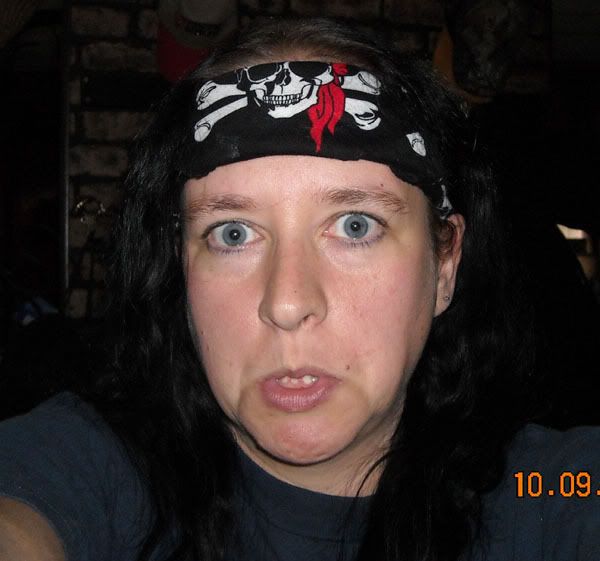 Then, my handsome and intelligent husband: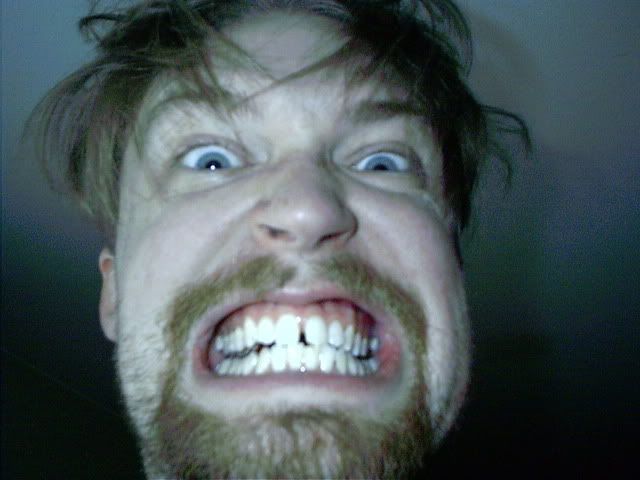 My brilliant and lovely child:
My dog, Nigel (he did not get beat up, lol, he had just woke up):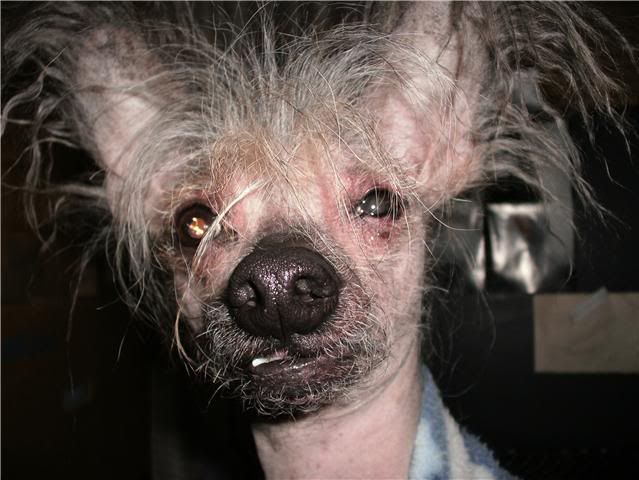 And my pony Sparrow: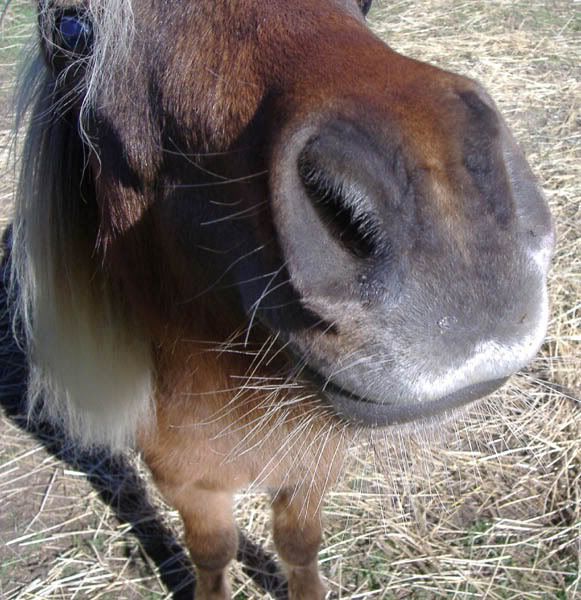 Aren't we a stunning looking bunch?
HAHAHAHA!!!!!
Sorry, I was just bored and feeling silly. *chuckle*
And just to prove that we don't always look that way.... here is a picture from our wedding in 2001. I was bigger and less black haired, the kid was smaller but just as feisty and the husband had no idea what he was in for!!! Look how peacful and happy he looks here.... hahahahah!!!!!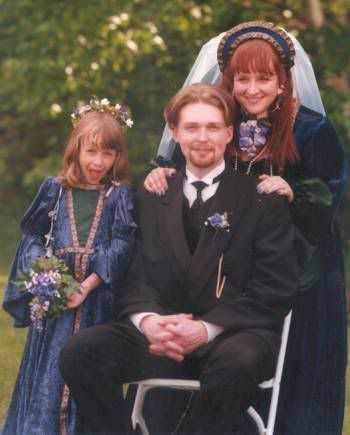 **********ALSO!!!! Don't forget, you have until the end of the month to keep entering the monthly give away!!!
January Monthly Give Away!