Where the wind comes sweepin' down the plain!
Tsu is in Oklahoma with my dad, meeting my dad's side of the family. Fishing. Enjoying 80 degree weather while I deal with thunder snow on April 3. *sigh*
OK, to be fair it was windy in Oklahoma. But yeah. Thunder snow. In April. I am SOOOO over this.
The part of Oklahoma where my uncle lives is the same area where the book "Where The Red Fern Grows" takes place. Which would be one of my favorite books ever. I was tempted to watch the movie again but.... I am not in an emotional place where a tearjerker sounds good to me. Plus my uncle lives walking distance out the back of his property to Lake Tenkiller, which is just about one of the prettiest places on this planet, IMO.
So there are two places I could see myself living other than Michigan. The Eastern end of Tennessee and North East Oklahoma. One is jammed full of people I already know, the other has virtually no one I know. Both are beautiful and jammed full of rural goodness. Both have much more mild winters than we have here. Both are, for now, an impossible daydream. But maybe someday.
On a completely unrelated note, proof that Tiff's room has a floor.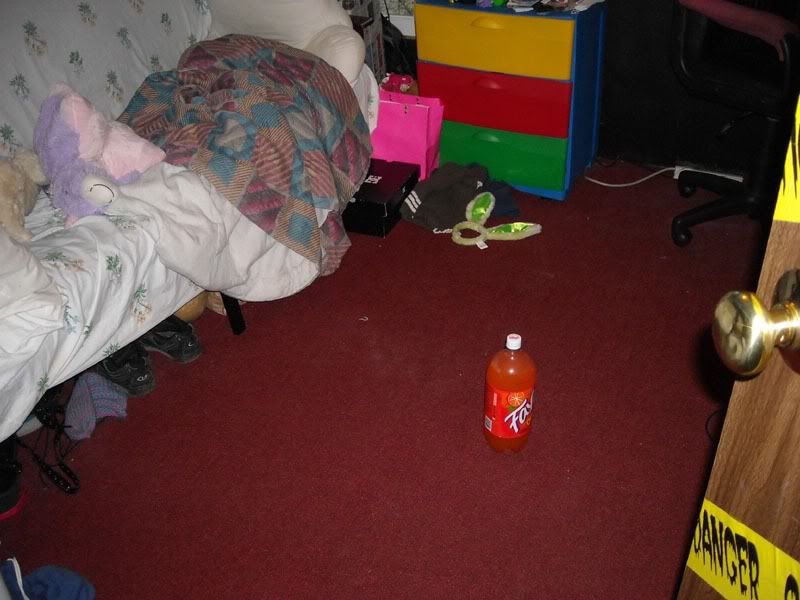 We moved the futon into her room for her bed, now I have my old freaky satellite dish chair in the livingroom. lol. We may look for a used recliner to put there, but for now the dogs are enjoying the satellite dish chair.
I have no clue why there is a bottle of soda in the middle of the floor. *shrug*