Look at these, aren't they just gorgeous????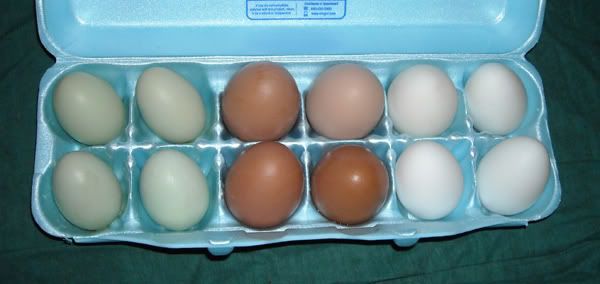 My nephew's chickens have finally started laying enough eggs to sell!!!I have a source until I can get my own flock going!!! Now the hens are still pretty much babies, so we have some variety in size still, but aren't they lovely? Those brown eggs are huge and the green eggs... well... I just love those green/blue/brown/pink eggs. Not for taste/flavor, etc. But just because gosh darn it they make me smile.
I was making a fool of myself over them, I was so delighted. I had to show them to my mother in law, and my father in law, and post pictures of them to all my friends. hehe.
OK... does anyone remember this:
I have a new addiction! (toward the end of the post)
Well, guess what? The guys have my loom done enough for me to use!!! We have one more thing we are going to add to it but I just couldn't wait....
Check out this gorgeous thing!
Because I will be doing horse tack (lead ropes, reins, maybe breast collars, browbands, etc)in addition to other things I needed to be able to make them longggggg. So for my first project on my own loom I warped on 12 feet. *shocked*
Work in progress... my home made shuttle loaded with yarn. I designed and made this myself, with some cutting done by the guys to save me some work. It works GREAT.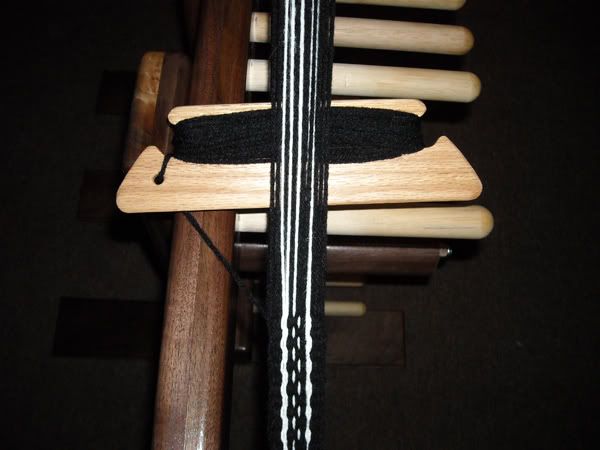 I finished 12 feet in about 3 total hours of weaving.
Nigel offered to model my work for me: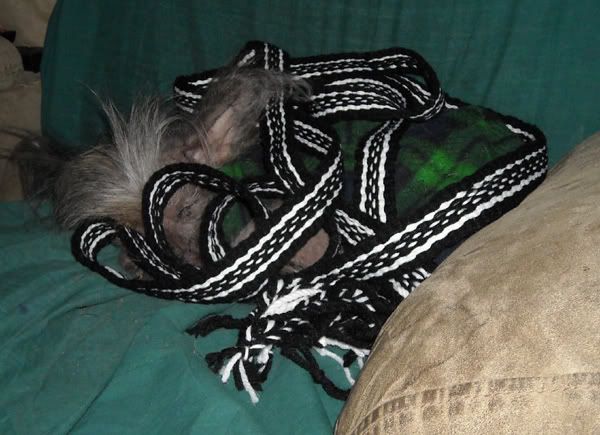 Look at the wood grain!! There is NO stain on this thing anywhere. Just the natural beauty of the wood and a clear finish.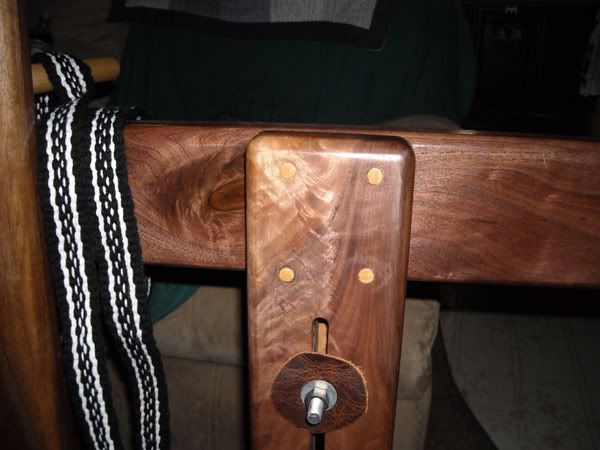 I am going to warp up another one asap... hehehe.... I have a couple of books I need to finish reading but I am having a hard time dragging myself away from my loom now.