Awww look, they have little horns growing!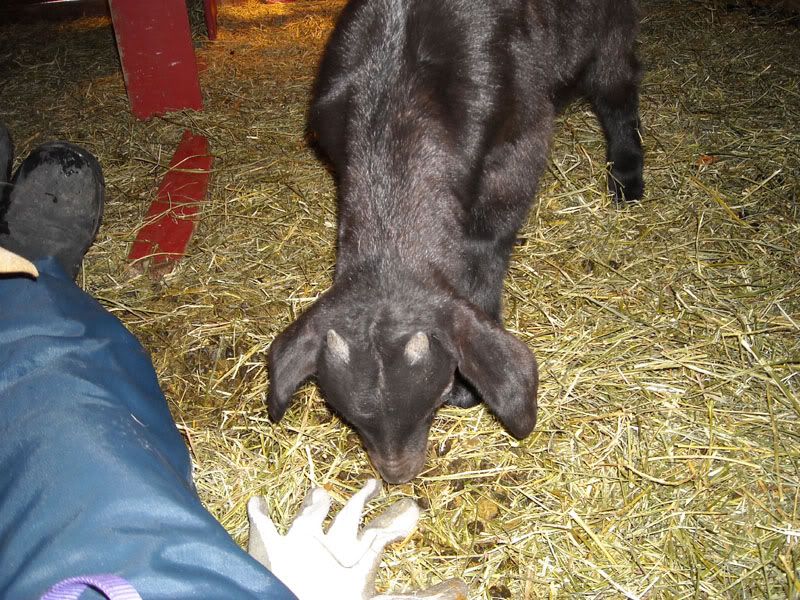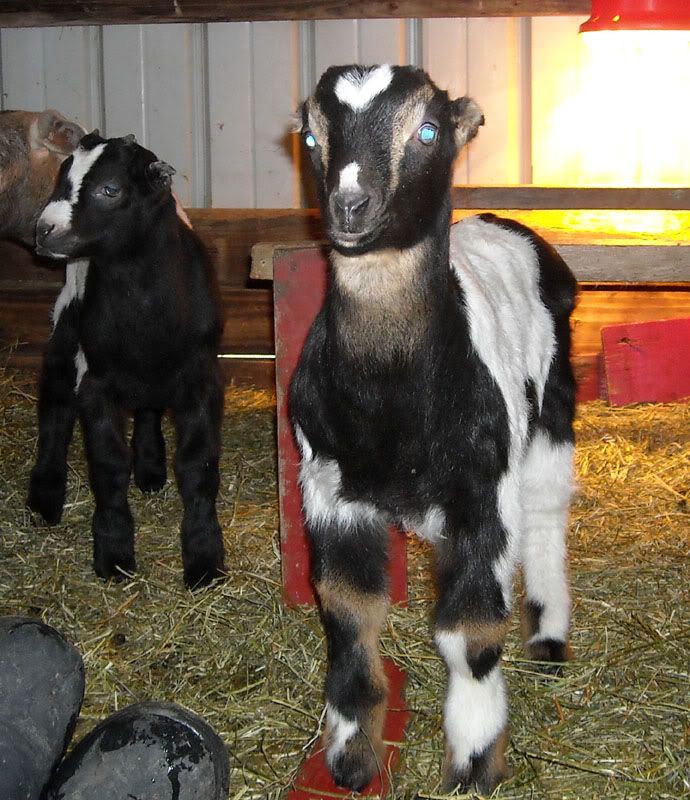 The does are enjoying getting all up in my grill, yo.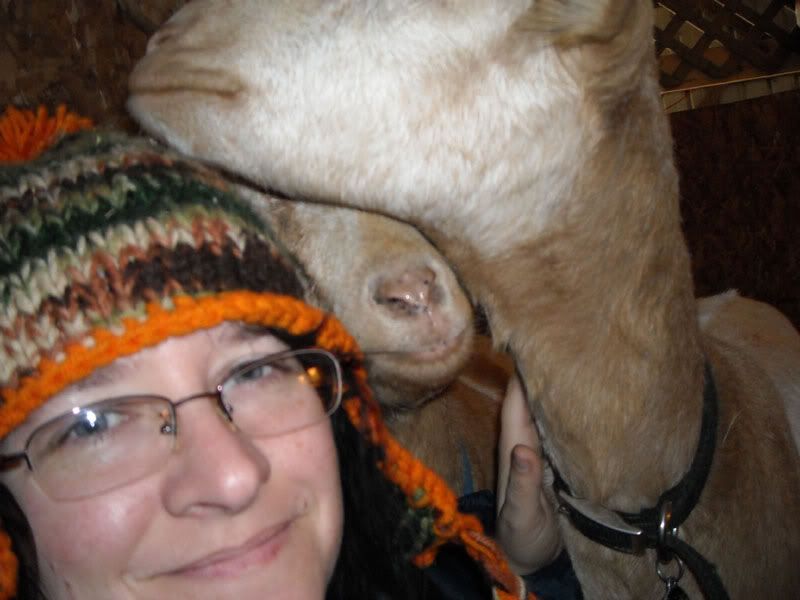 So today I stuck Parsley outside, and moved the does into his pen for a couple of hours. The kids were FREAKED OUT. They got their kid feed that is supposed to keep them from getting Coccidiosis while the moms were out for a few hours. They ate really well. Then, after about 2 hours, I milked the does one at a time and stuck them back in with babies. And this is what I got.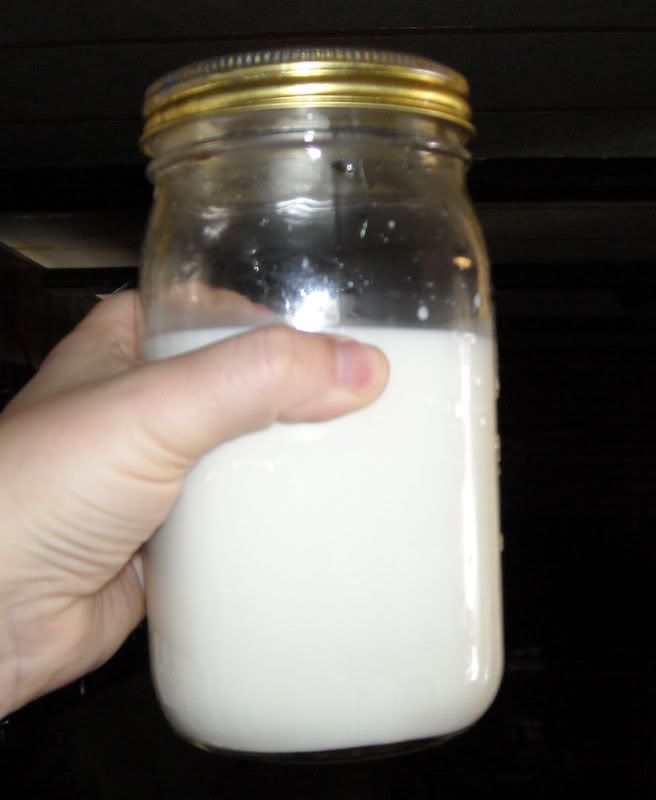 It's delicious! sweet and not at all goaty. Tsu tried a sip and admitted it was sweet tasting but acted totally freaked out by the idea of drinking it, which is hysterical since he is the milk drinker in the house and I am the one who finds cows milk to be disgusting.
Isn't it beautiful? hehe.