It rained. Most of the day yesterday, it rained. Thundered and lighteninged as well. It was a long day and chores were pretty miserable. But it flooded the yard which made the ducks very very happy.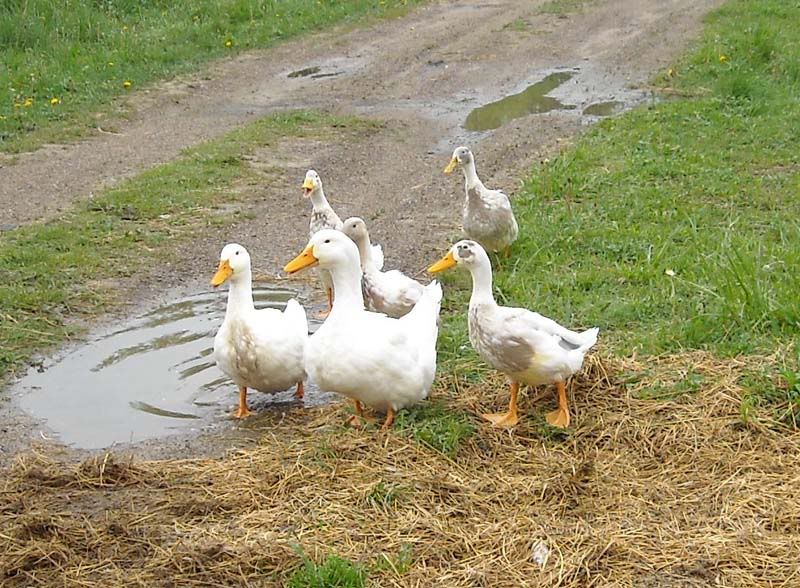 They have been acting like they won the duck lottery. They were fighting over small frogs and crawdads this morning.
So... I had to move the two kids that I am selling... because Brego has allowed them to eat most of his forelock off. It used to be as long as his mane. He leans his head against the front of the stall and just lets them munch away. *facepalm*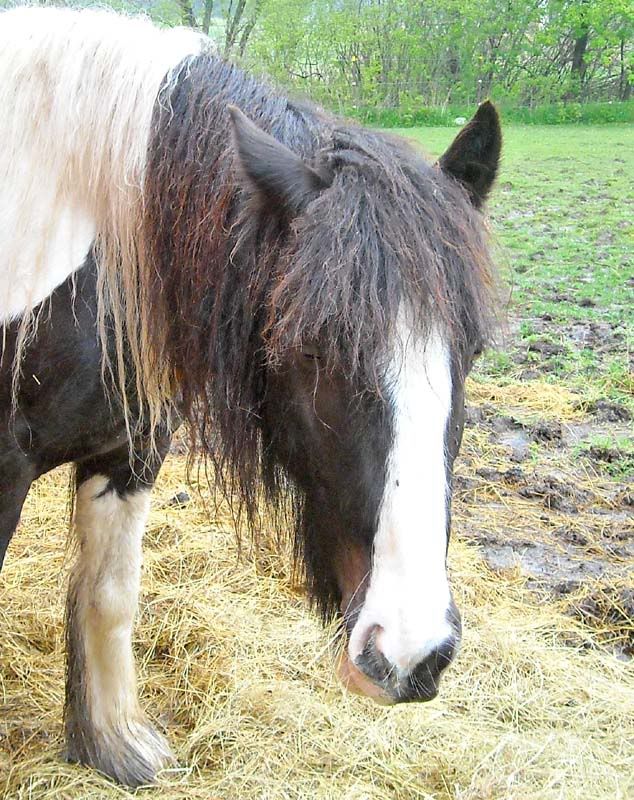 And... new picture of Tigerlily. I'm still trying to get a good picture her that shows how nice of a topline she has. She is super flat and level, but every time I try to get a picture she either dips her head and looks low in the chine or steps funny and looks steep in the hip. Stinker.
Nutmeg is giving me the stink eye!!!