Normally in the winter every single day I check all my horses (*gulp* my single horse now) and feel their spine and ribs to make sure they are staying at a good weight. I do this to make sure they aren't getting too thin.
Well, I've been lazy. Brego was clearly not too skinny, is back is almost level like a table, hehe. So i slacked off on the checking. Day before yesterday I had Tiff come out with me to get some pictures of Brego and I with me wearing my Gypsy Horse hat.
As you can see, I was all decked out like a fashion diva: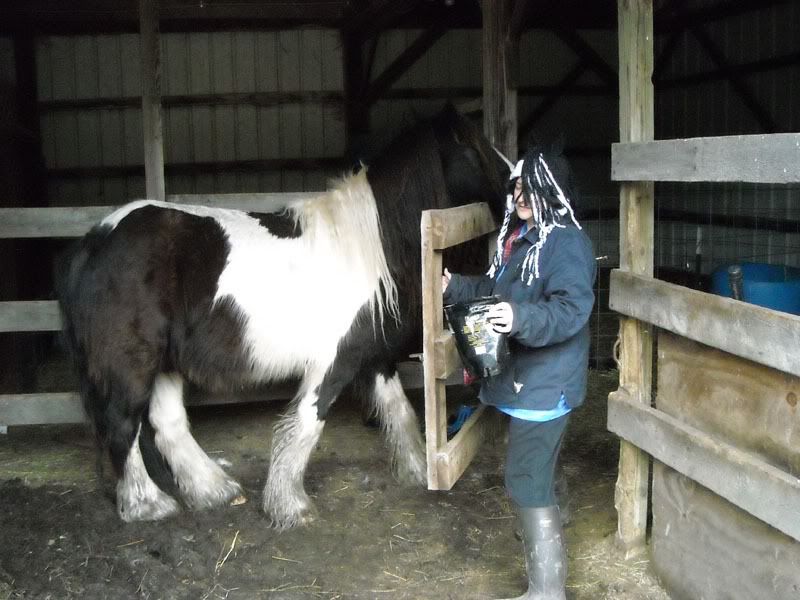 My cuddle pony: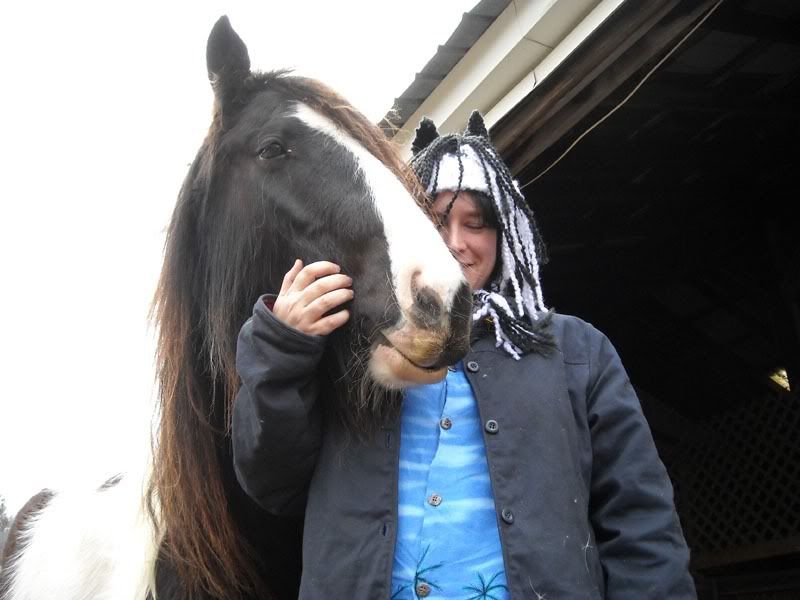 My silly hat: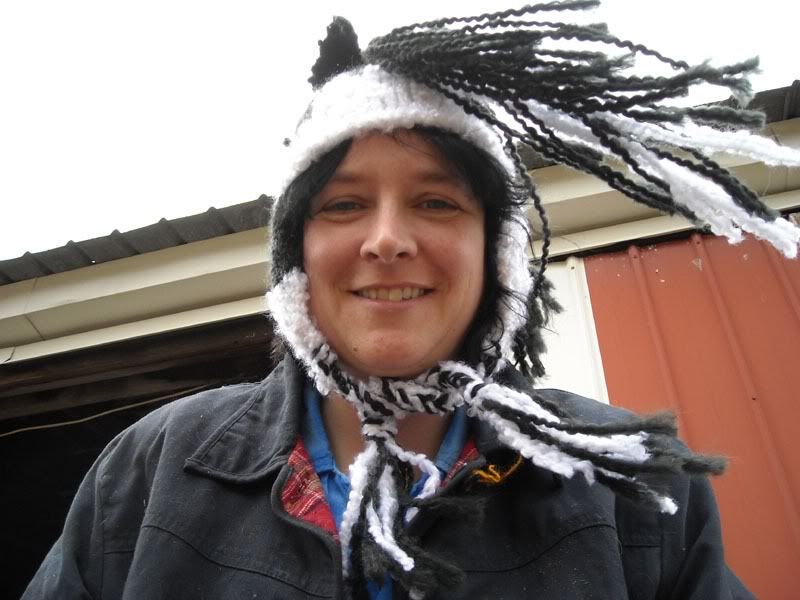 Then I went to get the cameras from the kid and the kid tried to play keep away.
Give me the camera:
Come on, hand it over!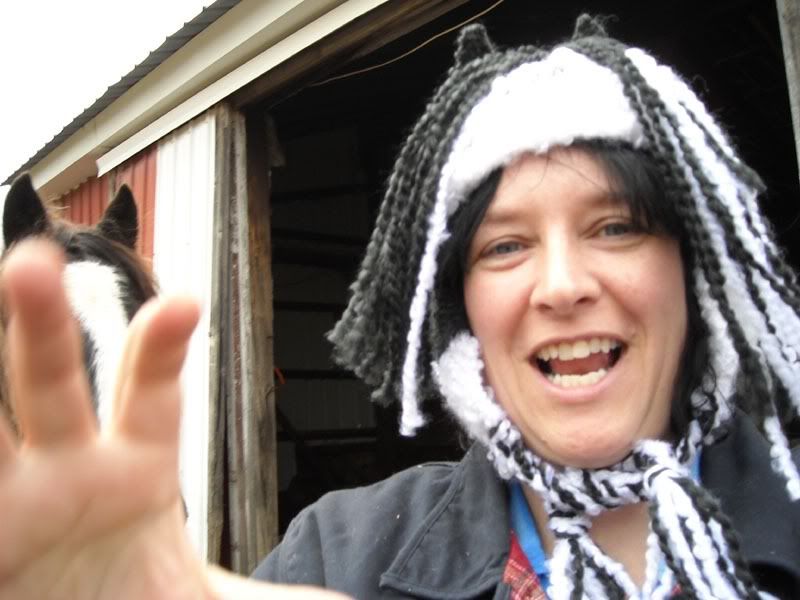 RAWRGGG! GIMME THE CAMERA!!!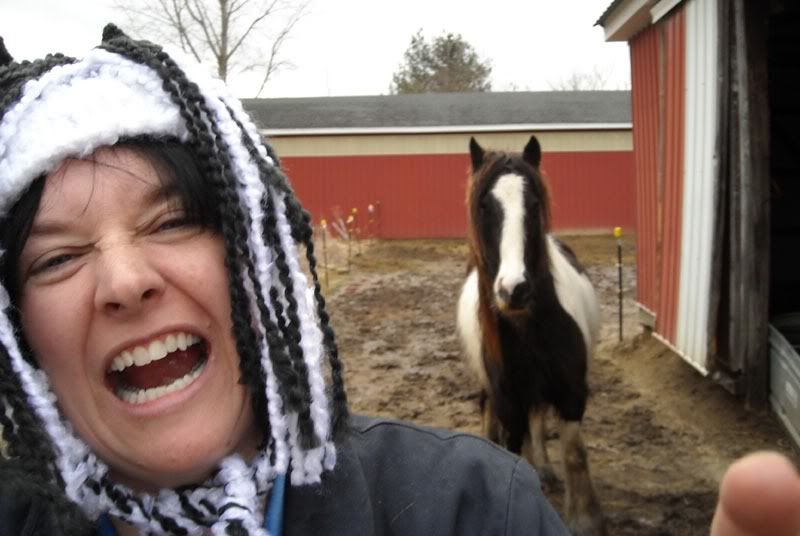 Anyhooooo.... i wanted to try and get some side shots of the hairy beastie and so i had Tiff take some treats and go keep his attention while I took pictures and when I just on a whim felt for his ribs..... I COULDN'T FIND ANY!!!! His ribs are just GONE! lol.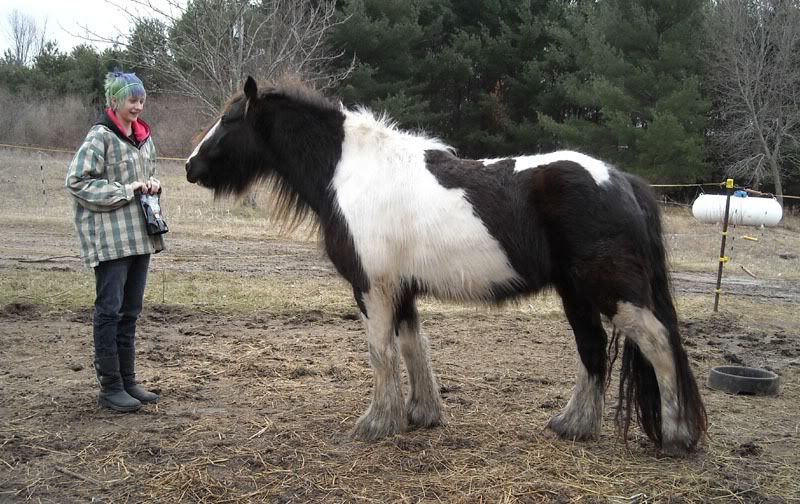 Parsley and Chickory spent a week in the outdoor pen, they seemed to like it. BUT this ice storm moved in and I had to stick them back in the barn for a bit. That sure makes doing chores a lot more complicated. But isn't Chickory turning out lovely?