The dog:
Tsu brought home one of my Aunt's puppies when he came home from Oklahoma. He is *mostly* toy poodle.
The picture from Oklahoma: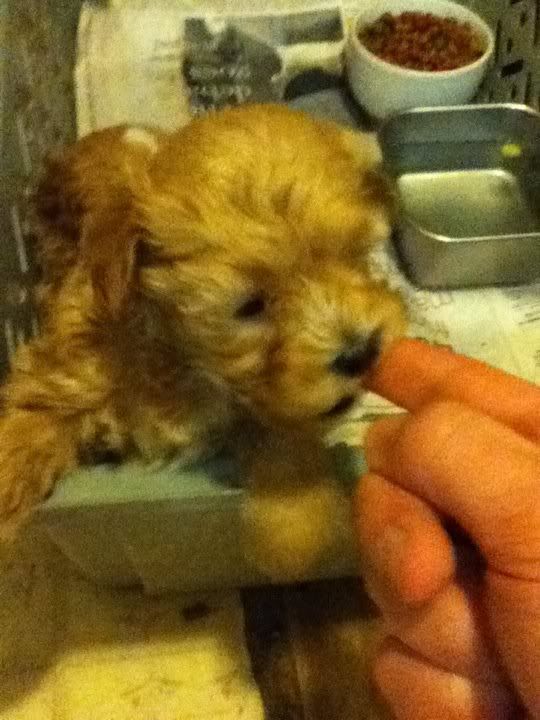 Once he got home: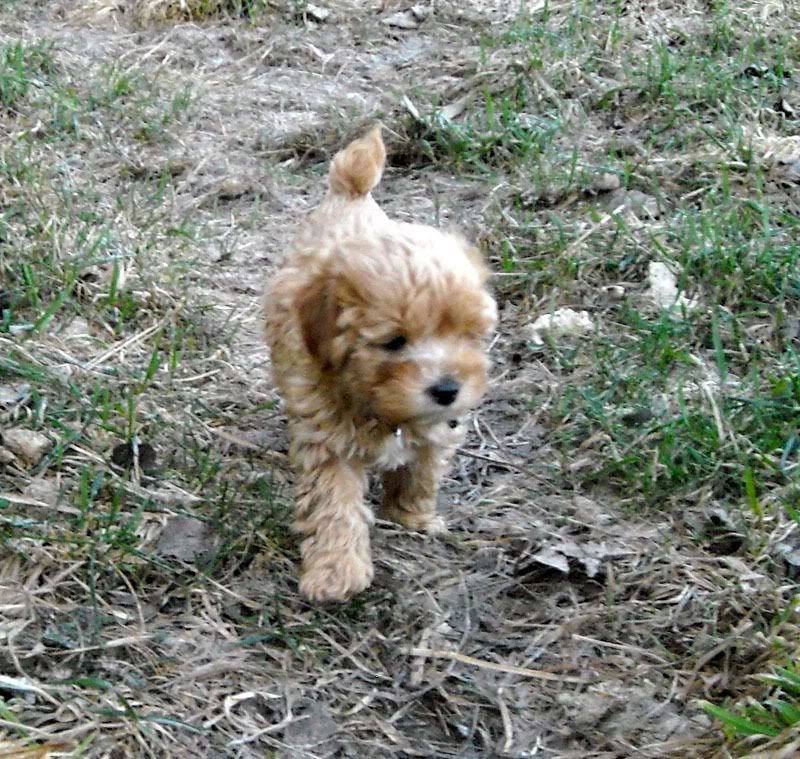 Getting bigger (at Tiff's birthday party):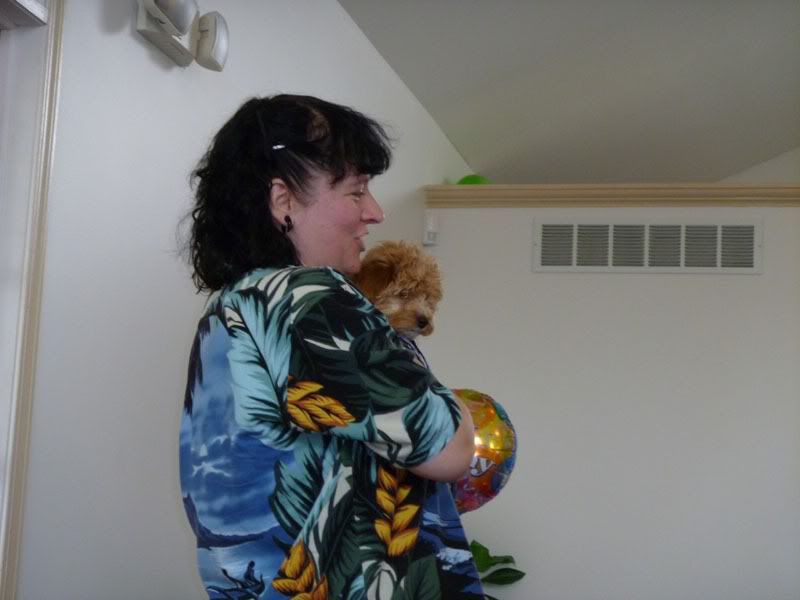 Blending in to his hoarded horde of toys: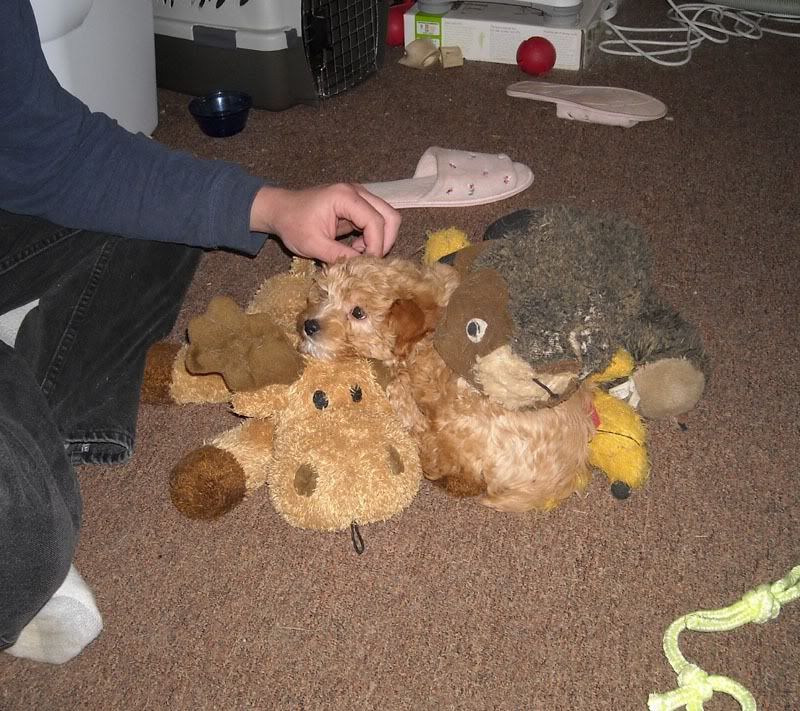 With his pitiful do it yourself home haircut:
milk covered face:
playing with his buddy, Misty: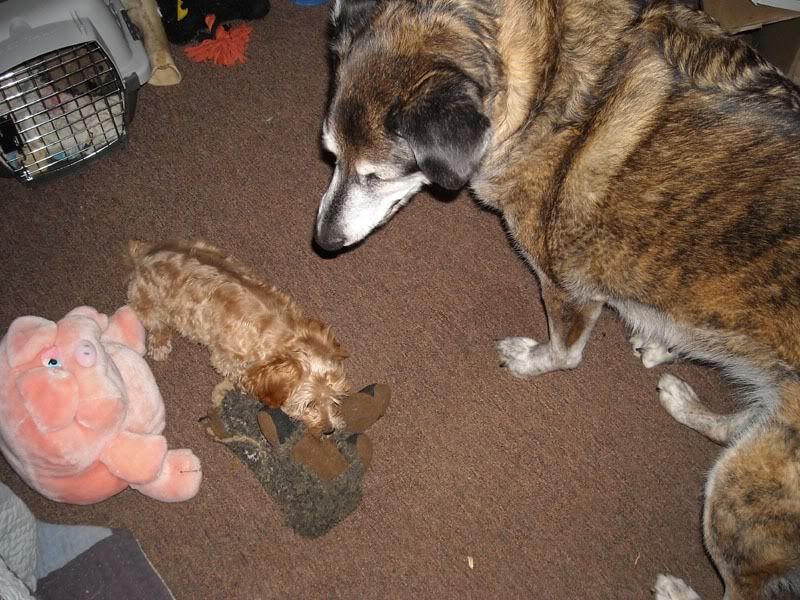 He is named after this guy:
or maybe this guy:
*grin*
And the pony.... what do you think, did he come through the winter a little on the thin side, do you think?
I'm not fat, I'm "Drafty!"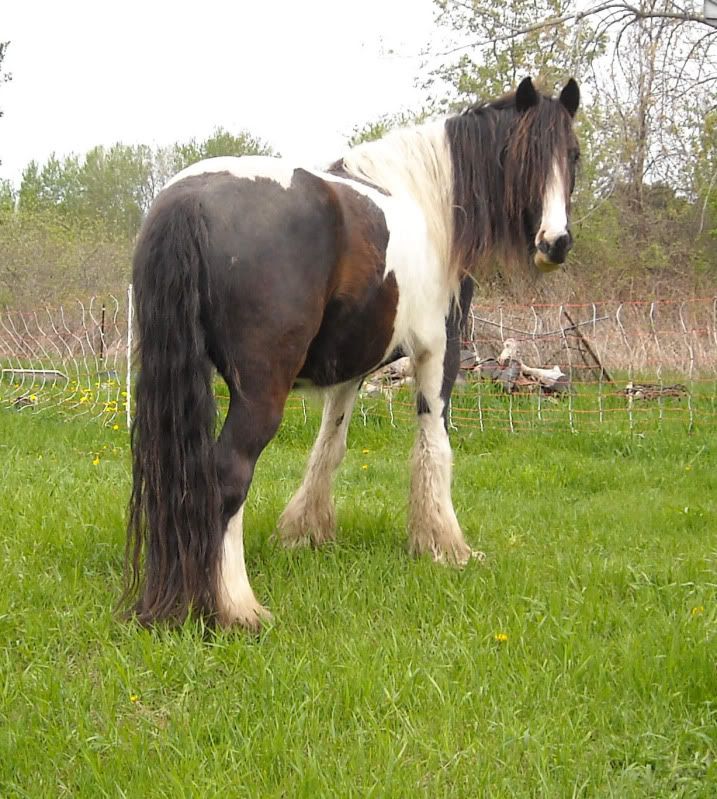 Please note *cough* our yard is full of junk *cough* and there is a TEMPORARY fence between the horse and the junk. Novel idea, eh? *wink*