I know I spend a lot of time these days talking about my ponies.
And of course you all hear a LOT about my goats.
But as much as I love all of them, there is a pet who is my constant companion, my bested critter buddy, an ever present part of my life 24 hours a day, seven days a week, whether I am awake, or asleep...
My dog, Nigel.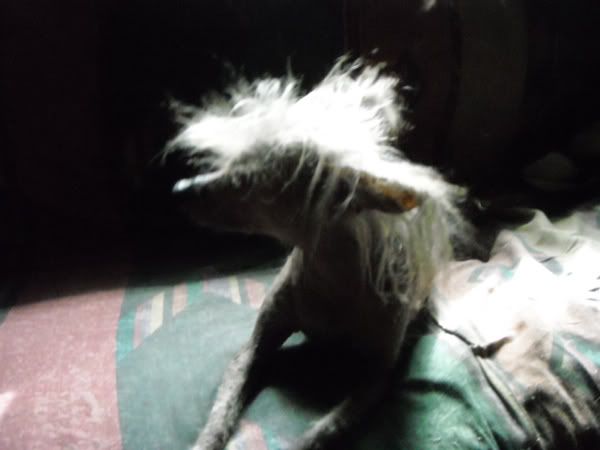 OK, OK! before you feel obligated to ask... no. Nothing is wrong with him. he is supposed to look like that. he is a Hairless Chinese Crested Dog. And before you feel obligated to point out how ugly he is... well... he is rubber and you're glue! *PFTHTTT*
"God only made a certain number of perfect dogs... the rest he covered with hair to hide their flaws." hehe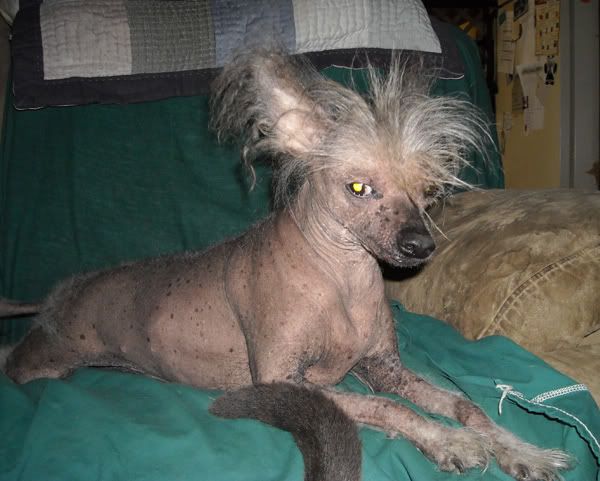 I love my dog. I do not find him "so ugly he is cute" though I understand why some folks do. i also understand why some folks just find him ugly and with no redeeming qualities. But I love this dog. I find him beautiful. His beautiful ears, his fluffy little "troll doll" hair, the floof of hair at the end of his tail, his little patchy age spots. He is warm and cuddly and the best part is that he worships the ground i walk on.
Literally sometimes.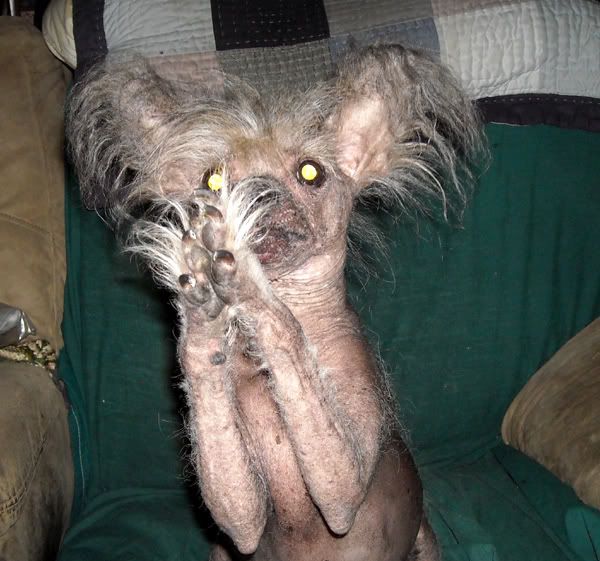 I spent 10 years wanting a hairless Chinese crested and the day I found him on petfinder.com was a day a dream came true. I'm not sure what that says about my sanity, but it is what it is!
ATCHOOOO!
And the best part is... he doesn't shed!!! I mean, seriously, ya can't shed if you are bald. lol.