Well, Rosemary and Thyme got their test results back and as expected they tested negative for CL so they get to go to their new home. I will miss them but gosh were they ever good goats for me. They did just exactly what I needed them to do when I needed them to do it, they put up with me when I was weird and a bumbling newbie, and they gave me a chance to see where I wanted to head with this whole "goat" thing.
It's hard to see them go, Rosemary has always been my favorite. But I know she will be happy where she is going, and I have Sage and Ivy to comfort me, lol. In no time at all Sage will be ready to give me those kids and hopefully a month or so later Ivy will be up to weight to breed the first time. She only needs about 10 pounds so I don't think that will be a problem.
So Bye Bye, Rosemary and Thyme. Good luck, have fun, and be good girls!
Their first day home:
Rosemary and Chickory, her first kid and mine!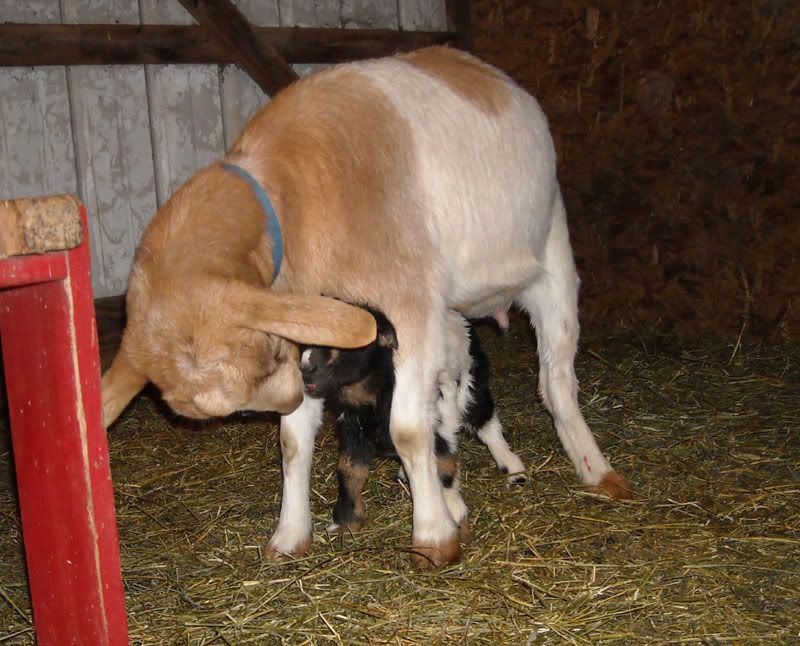 The girls, showing me some love: