It's been a wild ride. I feel like every blog post starts with an apology for not updating more often. :-)
I am a grandma. Demetri Isaac was born on April 20th. The ducks look all grown up already. I have three goats in milk and my last kid from Parsley on the ground. She is lovely and elf earred but too friendly to get a decent picture, hehe. I've had multiple job interviews, but no offers. Signed up to volunteer at a nearby senior care facility (which reminds me, I need to call about my background check, finger printing, and TB test. They were going to call Monday about getting those done and I haven't heard anything yet.) I have sold three goats (Nightshade the fainting buck and his twins from my Togg) and will be replacing the buck with a lovely boer cross buck.
So... Pictures. :-)
Brand new baby, only an hour or so old, with his daddy... my son-in-law, Josh.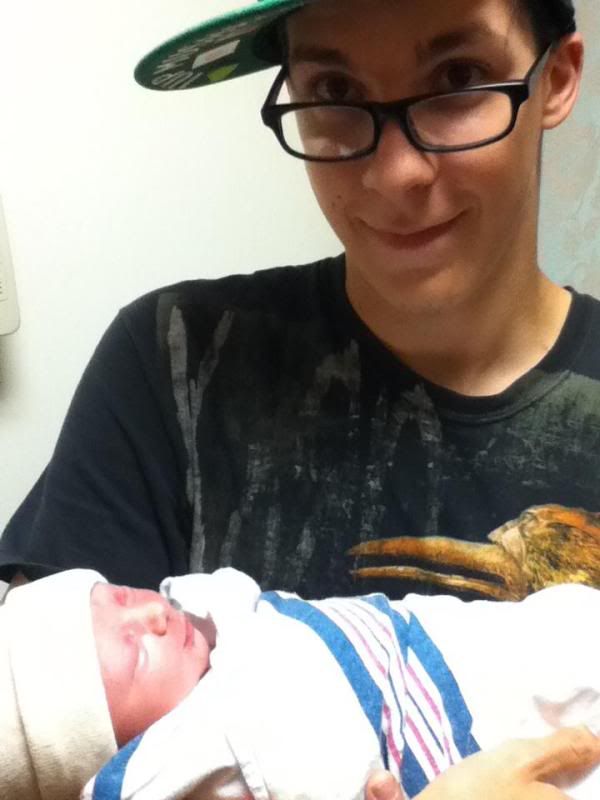 He looks suspicious in this one.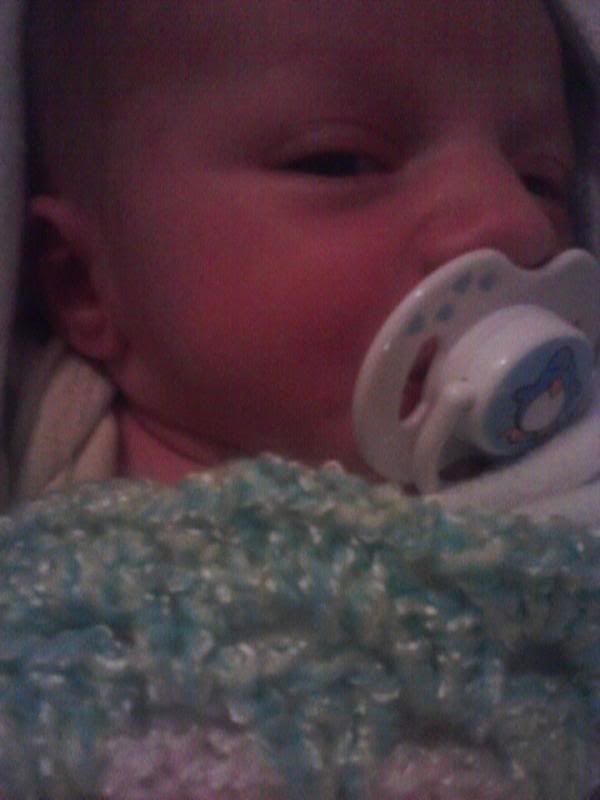 Buckthorn, future herd sire. His daddy is an absolute tank of a Boer buck, mom is a kiko/Nubian cross.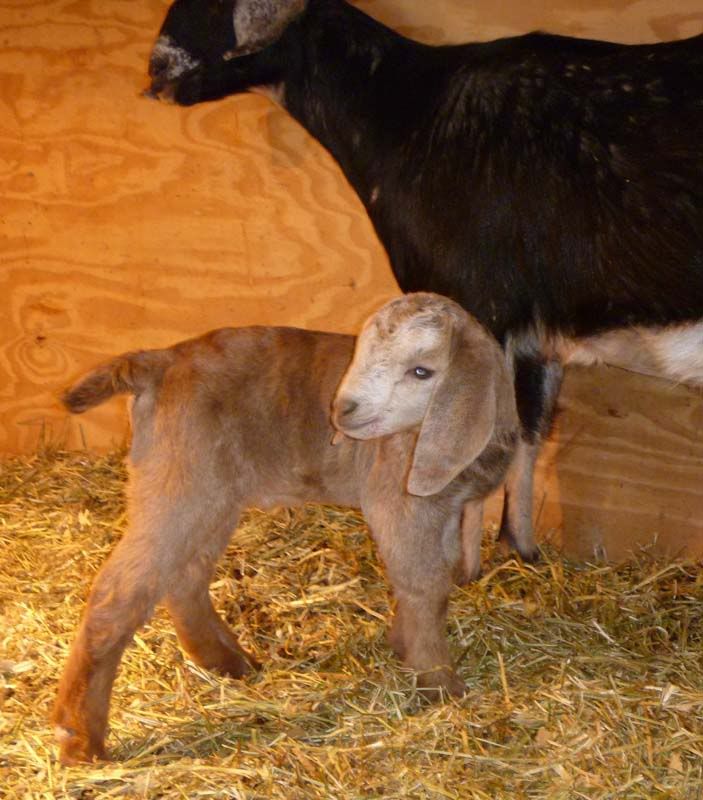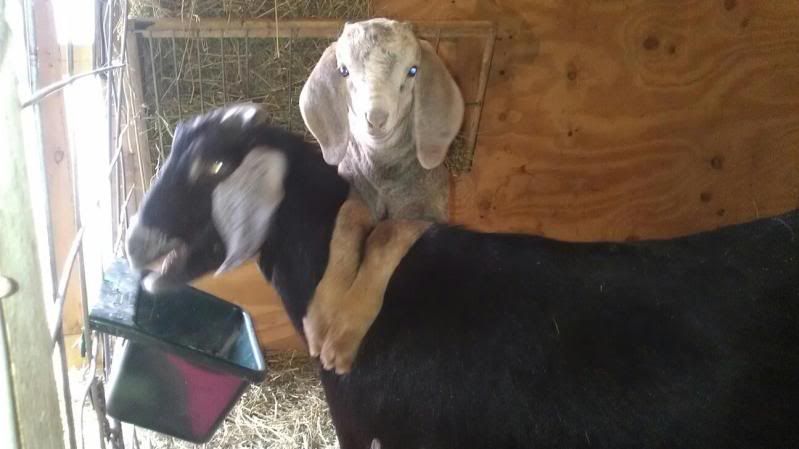 Tigerlily, Toggenberg/LaMancha cross doeling born 4/17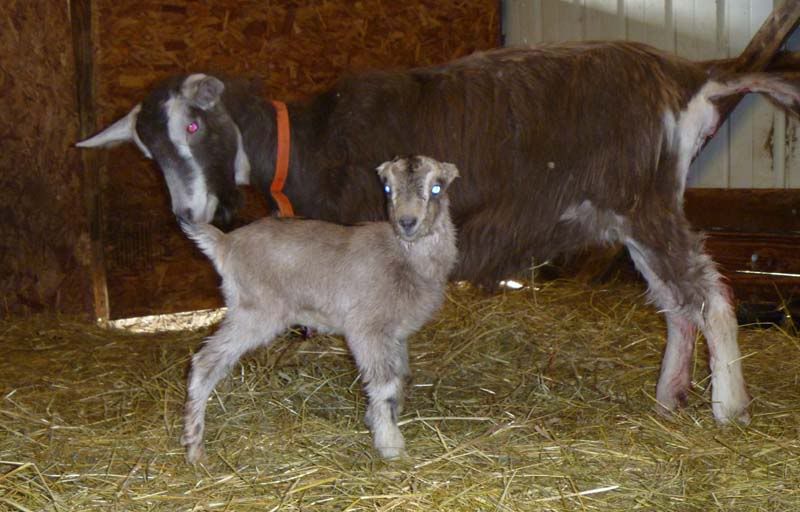 The twins and Nightshade go to their new home as soon as we can coordinate pick up.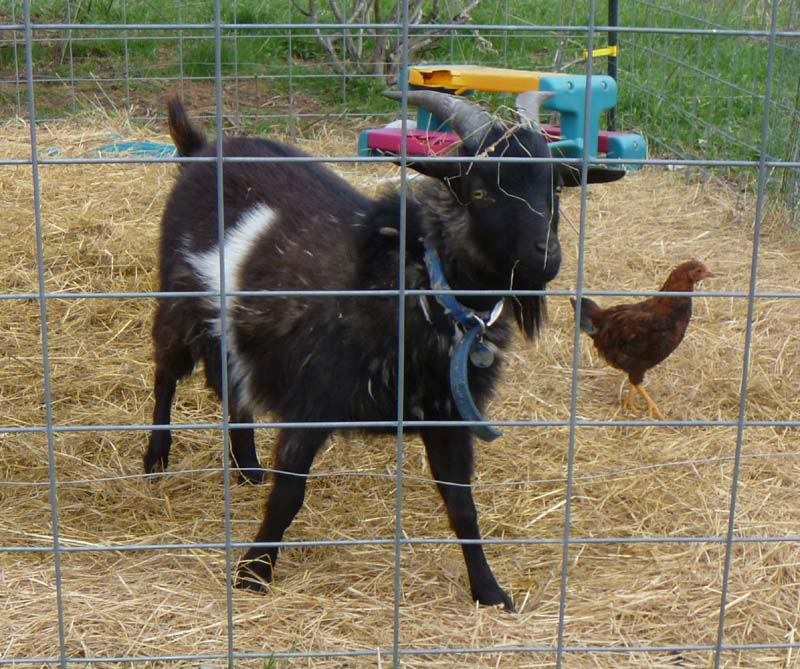 Duck, duck, duck, duck, duck, DUCK (no goose).
They have a makeshift pond in the front yard.
Gratuitous Brego, filthy-dirty edition: