I hear this all the time about my dog, Nigel. I'm used to it. I actually get a kick out of it, because i find him to be just beautiful. I get a huge grin out of showing off his least flattering pictures and watching people try to avoid barfing in their mouth a little.
Nigel is special. He is my dream dog. The dog of my heart. The dog I spent 10 years wanting and researching before I found him. Nigel is a Hairless Chinese Crested Dog.
This is Nigel the week I brought him home:
Almost everyone who met him thought I had lost my mind. But from the moment I laid eyes on him I KNEW he was my special dog.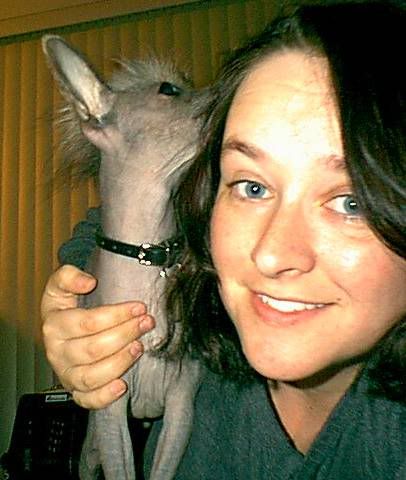 I've had Nigel since Ground Hog Day 2002. He was 6 months old when I got him from a rescue group down by Novi MI. He has been my constant companion ever since.
He isn't entirely incapable of looking handsome, and he is very good about saying his prayers.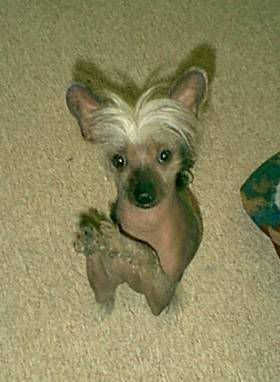 But he is pretty rough looking when he first wakes up.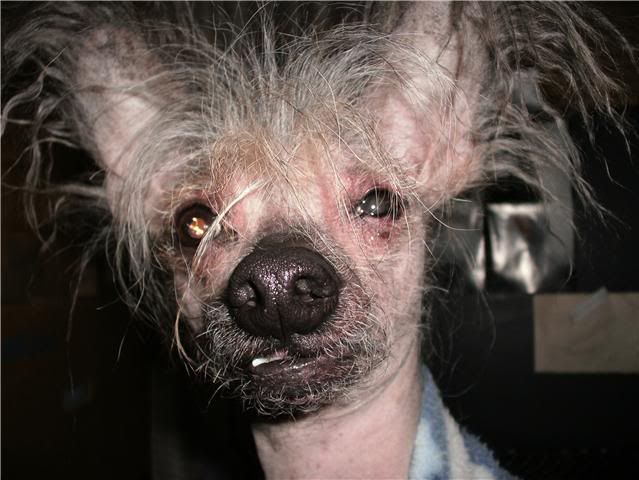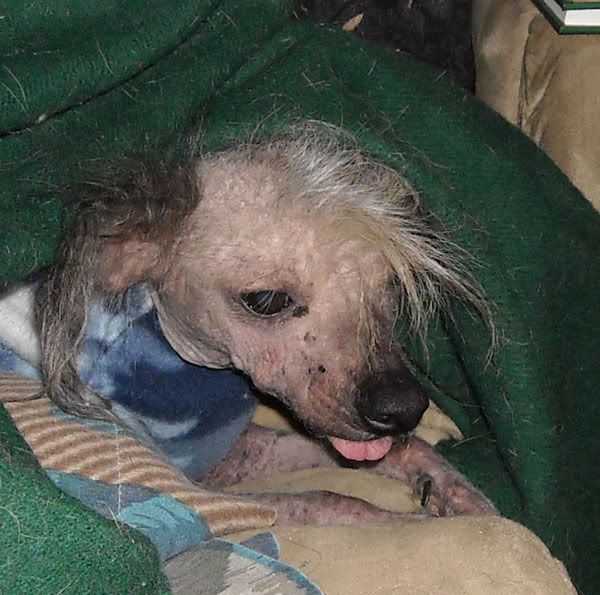 It doesn't matter what other people think, I love my dog and I think he is the most beautiful dog I have ever seen.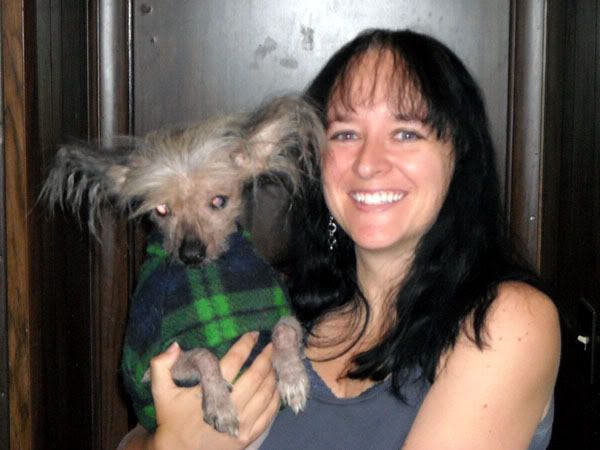 The best part is that he seems to be as crazy about me as I am about him. I am grateful every single day that we found each other.
How did I find my dream dog? www.petfinder.com. Seriously, if you are looking for a pet, even a rare breed high priced type of dog, check them out. I found my bestest buddy in the whole wide world there. Everyone should have a dog as smart and handsome as my Nigel, hehehe.