Today, in pictures!
Morning chores:
OH, HAI! I is bundled up, yes!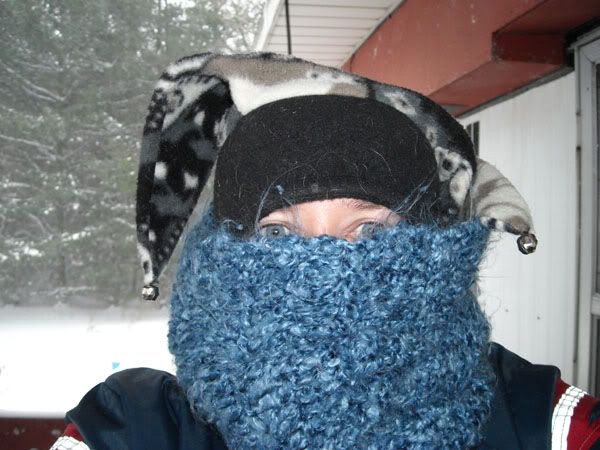 These dimwits have a 12ft x 24ft run in area in the barn and where were they?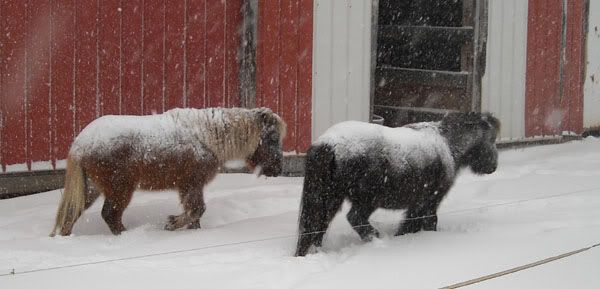 OMG! Teh pones look liek they are sugar donuts! NOM NOM NOM!!!!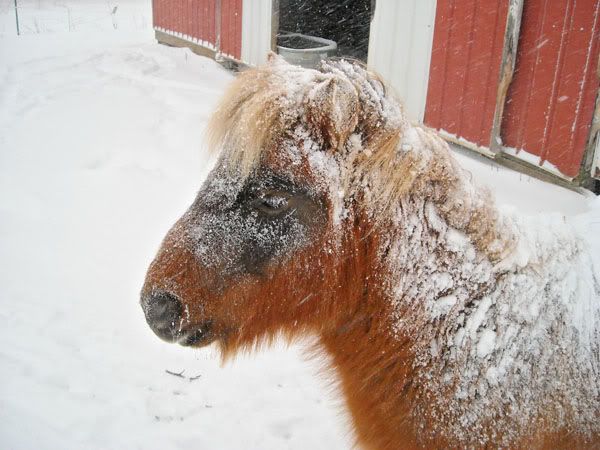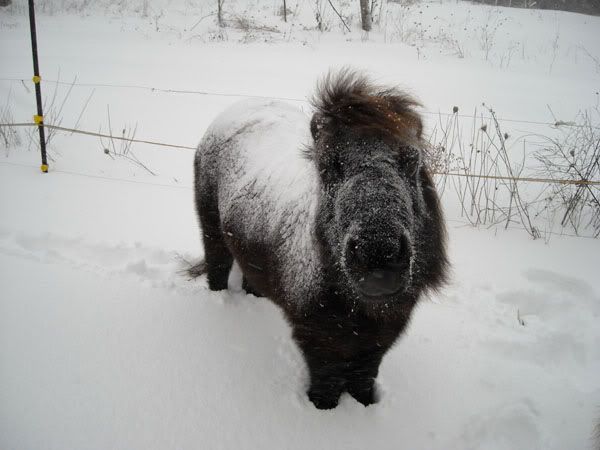 I am tricksy, I put their hay in the barn so they will stay out of the snow and wind while they eat: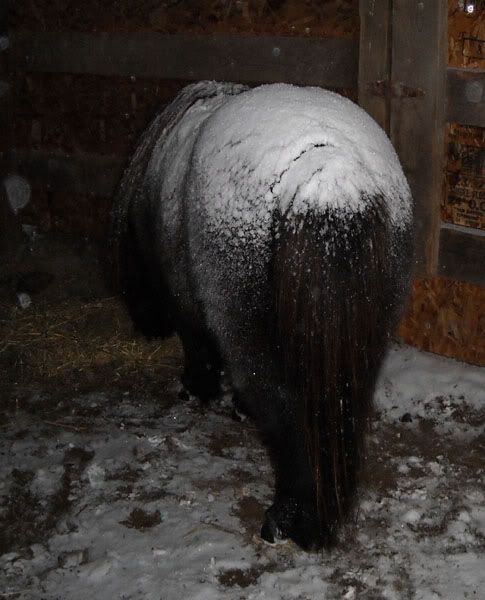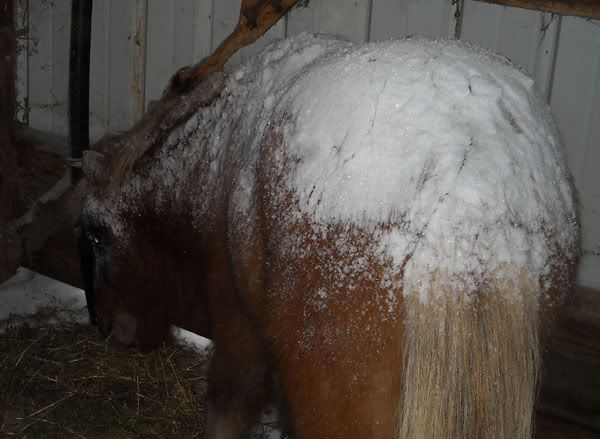 OK! Done nao! Time for me to go back in teh cozy house! BAI BAI!!!