*groan*
Insomnia and the flu. yuuuuccckkkkkkk.
Runny nose, sore throat, fever, aches, etc.
Tiff is home from school today, she was running a fever as well. She just got up. I have her medicated. Tsu had to go to the hospital for more tests (tummy tests not back tests). Poor guy has had a rough month.
Anyway, Not much to write today, just wanted to post a picture of what I made the other day: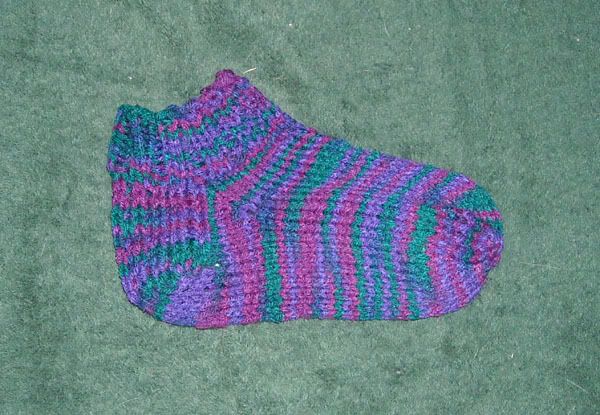 I followed the step by step instructions here:
http://www.cometosilver.com/socks/SockClass_Start.htm
I was going to make a second one right away but Tiff wanted some wrist warmers so I am making those. These are the ones I made for myself, hers will be longer and out of different yarn:
Oh, and these are my drop spindles, now I just need something to try spinning on them!!