Since it is rainy and yucky and I can't really do anything else I want to do...
KITTENS!!
As you can see, mama cat is still lovey dovey to us: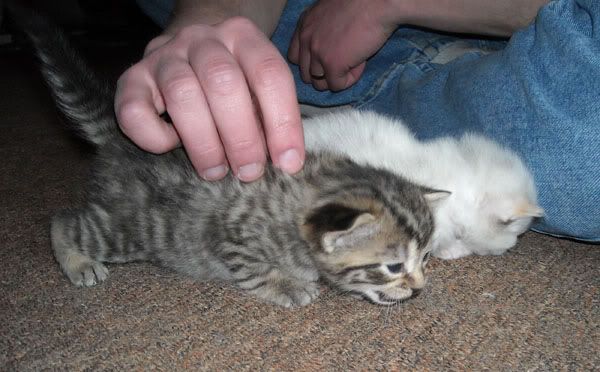 I have never even heard of a cat this colour, like Siamese coloured only the points are calico instead of grey. She also has extra toes: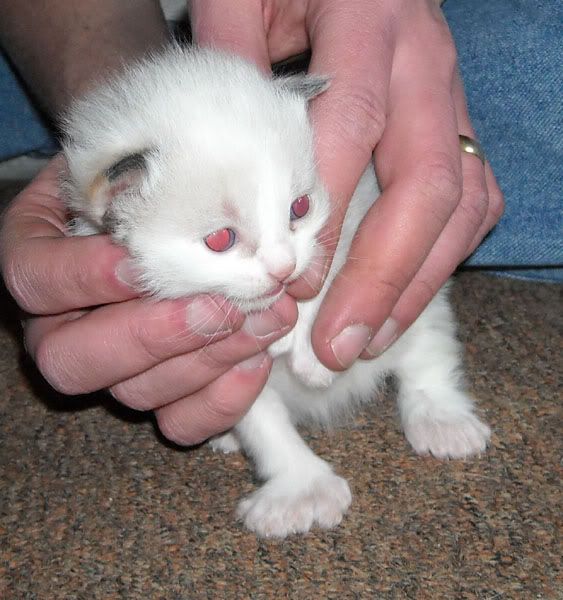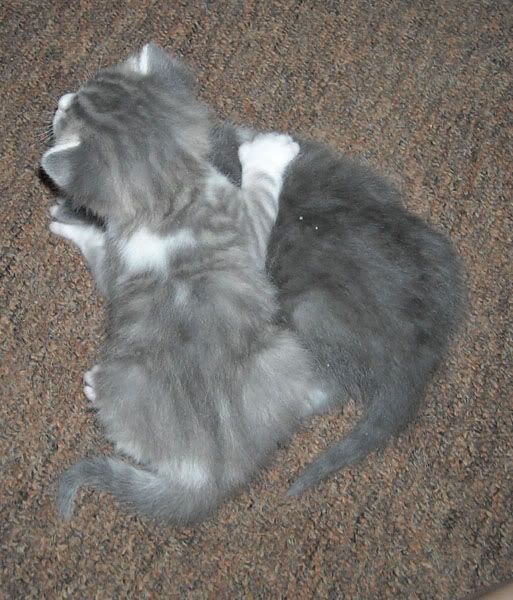 *sigh* Kittens are evil.