Anyone else ever sing this song as a kid? "Mud, mud, glorious mud. Nothing quite like it for soothing the blood. So follow me follow, down to the hollow, And there let us wallow in glorious mud!"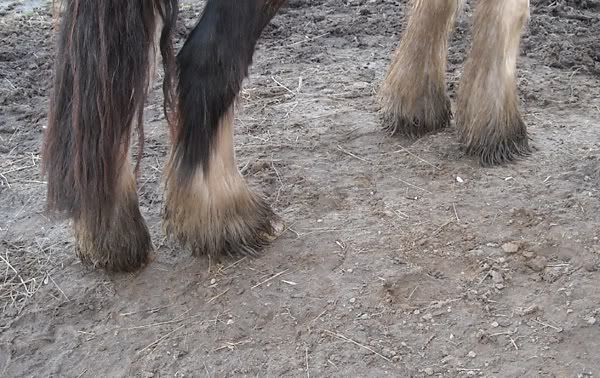 My trimmer is coming today. How in the world am i supposed to make THIS manageable? *sigh* I guess i will stall him for a few hours and try to brush it out. What a mess.
Anyway, the goats don't have any mud to deal with so they are happy.