Finally got a picture showing Tigerlily's topline.
I can't WAIT to see how this girl turns out!! I don't like a REALLY level hip, but I also don't like a really steep hip (most of my does are pretty steep hipped), I think she has just the right angle.
I don't generally care for LaMancha ears, but I think she is cute. Maybe I am getting used to them? lol.
These two ladies should be going to their new home saturday.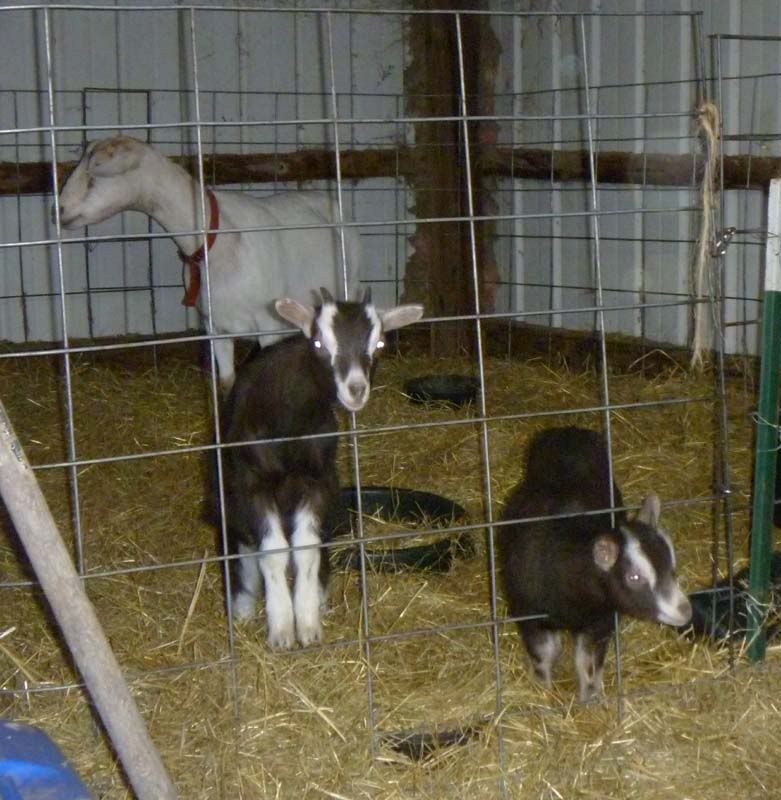 Kahlua's udder went from droopy saggy to this over night:
I have a follow up interview on thursday from one of my job possibilities. I would assume that is a good sign. This job will require me to get a chauffeurs license and drive a big van. That scares the daylights out of me. But if it is meant to be I will just have to deal!