So the last week has been a total bust for working the ponies. Rain, wind, rain, wind, mud mud mud. Prior to that I was kind of in a holding pattern with the Bregster. He knows what I want, does it most of the time, but still gets his stubbourn moments where he just doesn't feel like it so he tucks in his nose and says, "screw you!". Or, he just resists until I increase pressure, which I call a "mini screw you". He does what I want him to do but more like the kid who cleans his room but does it as slowly as possible and while muttering under his breath and glaring over his shoulder.
He does this once or twice at least during each training session, sometimes in a minor way, sometimes with great energy and enthusiasm. Well, what for HIM is great energy and enthusiasm and what for most other horses would be only a half hearted attempt. lol.
Anyway, week off, no training... Today it is still muddy but not rainy, a little windy but not terribly so. Plus I bought a surcingle at the Celebration of the Horse and put extra holes in it (still barely fits him, the tiny little pop tart) and I wanted to see how well it worked.
He was a superstar. I longed him first and he just wanted to rip around like a fool so I pushed him forward until he was ready slow down and walk at the end of the line. Then I put the long lines on him and he was just so supple and willing and responsive. It was delightful. I kept it short because he was doing so well, and didn't want to push him until he got annoyed and resisted. But it was like during his week off something clicked. yay! I totally expect him to have his piggie pony moments but today was just delightful.
I got some pictures of them when I went out to give them breakfast.
Peeking through the weeds: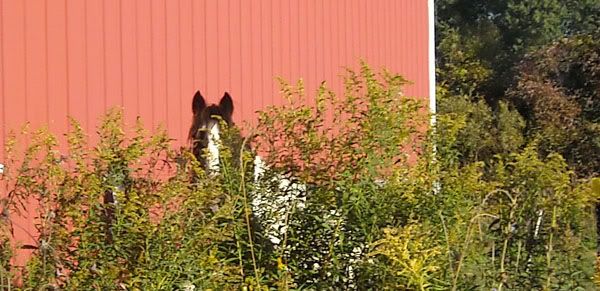 They were dozing in the early morning sun, the filthy little beasties: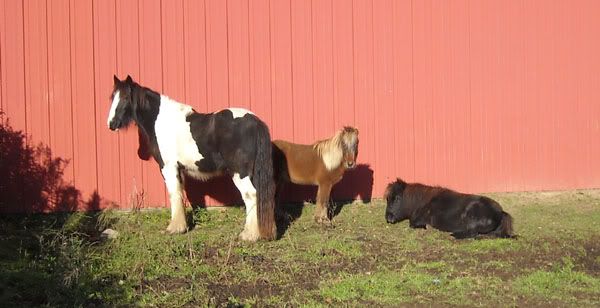 I got some pictures of the grapes that grow outside the paddock fence: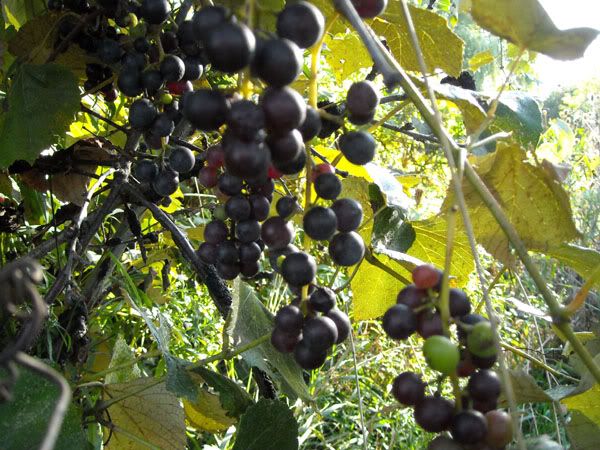 I wish I had a place to home brew, I'd put all those babies into a bottle, hehehe!!
Well, the ponies were trying to figure out what I'd seen over there that was so interesting:
It cracks me up the way his lip droops when he is feeling lazy: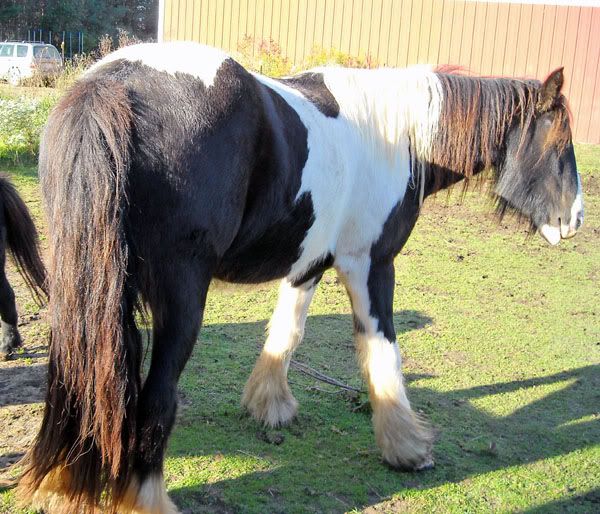 He is getting his winter mustache, lol!