Every week i toss my Aussie saddle up on hairy bear to see if it fits. Every week it is just a bit too wide to sit on him without sticking out to his sides and resting on his spine.... but not today! between the way his shape is changing and filling out from maturity and the way the muscle is filling in from lots of trotting on the long lines my saddle now FITS HIM!!! It's not the BEST fit, but if he keeps filling in through his back it will only get better. if the saddle was just an inch longer it would be too long for him and he'd never grow into THAT but as it is it squeaks in as JUST short enough.
I need to get a nice western saddle pad since the saddle is designed more like a western on the underside, and then start strapping it on him when he works on the long lines. Assuming the girth will go tight enough. i may need to get a shorter one. He is such a tiny little peapod.
For those who have not seen it, this is my saddle: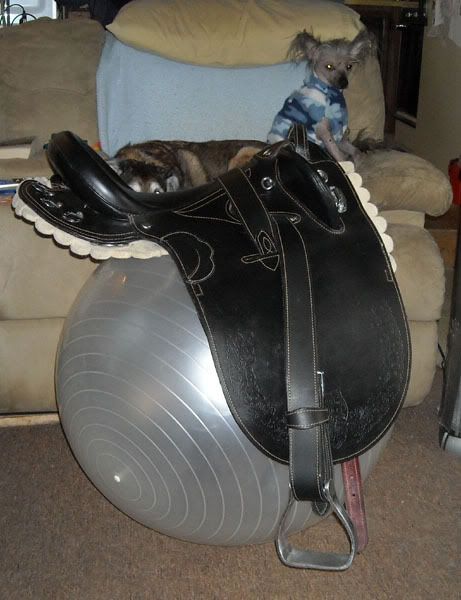 I am absolutely chuffed to bits.
Brego, on the other hand, is not terribly thrilled. lol.