I love my dog. Seriously. He warms my heart and puts a huge grin on my face. I find him absolutely adorable.
I think that may be a sign that I am mentally ill.
he is down to like 6 teeth now, mostly in the back. So when he snoozes his tongue flops out. I took this picture last night because he was just looking so adorable.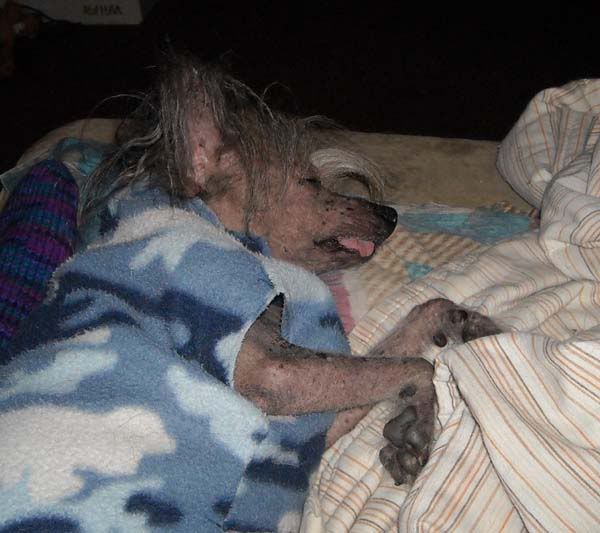 That is where he sleeps, between my feet, head down, back against my leg. Tongue hanging out. He keeps my toes warm on cold winter nights.
Man, I love that stupid dog.