It's right here, see it?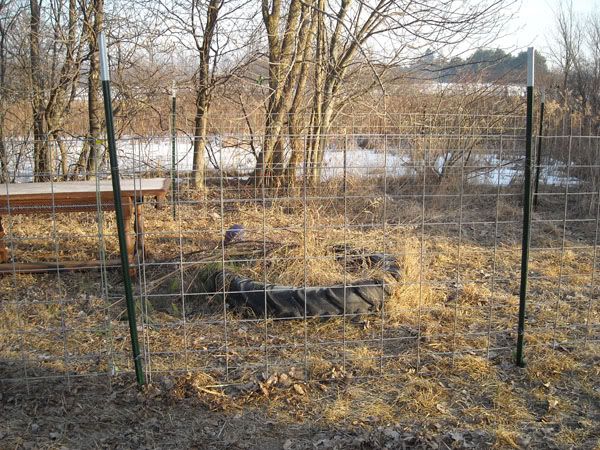 No? Are you sure? Look closer, it's right there...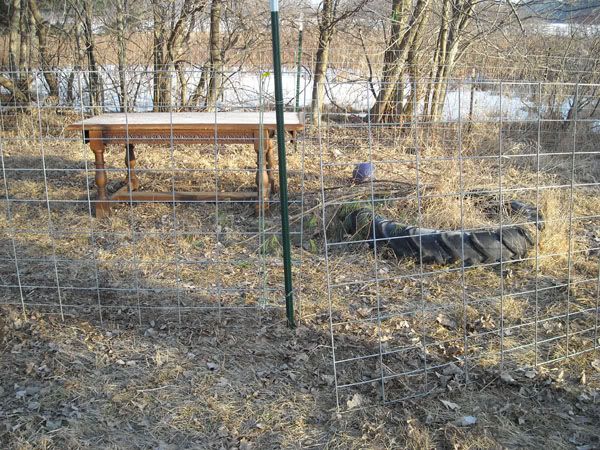 See it now?
It's not a "real" gate. I just put the nearest post in a spot where i could flex the panel open enough to get in and out. I was going to have Tsu cut the panel so i would have about a 4 foot wide gate but then there would have been a gap in the fence where the gate was about 6 inches wide and i didn't want that so I just left it like this for now until a later date.