Without any further adieu...
the free pity goat, Parsley. This poor guy is a mess. His eyes are clear, he is active and temp/resp/mucus membrane colour all look fine, but his coat is horrible, he is still kind of stunted and he is scabby. Any goaty advice on what I can do to help him get back to 100% would be appreciated. I'm not sure now if he has gopher ears or elf ears, but they are funny whatever they are. he is SUPER sweet and friendly and just wants attention from people: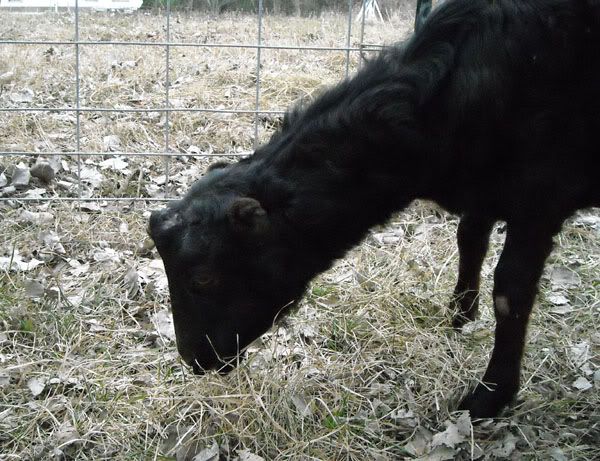 This is Sage, she is an Alpine/Boer cross and is a real lover. She tends to butt heads (literally) with Thyme.
This is my favorite. Rosemary. She is very sweet, just not quite so much of a cuddler as the others. I LOVE her eyes and her little brown feet. She is a registered 50% Boer crossed with Oberhasli: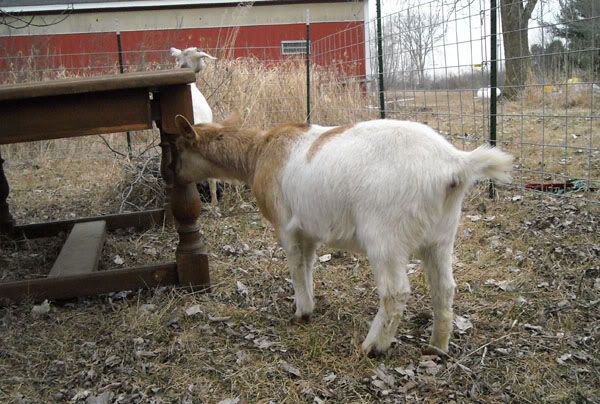 And this is her twin Thyme, really similar personality as Rosemary and they are like partners in crime with everything they do: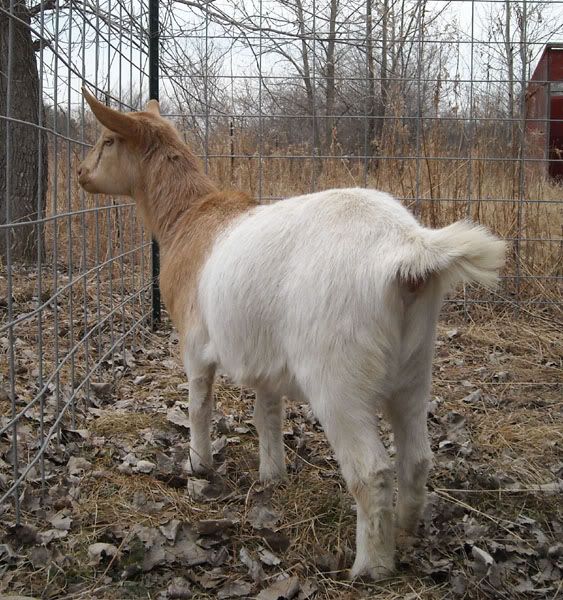 And it didn't take them long to find the table: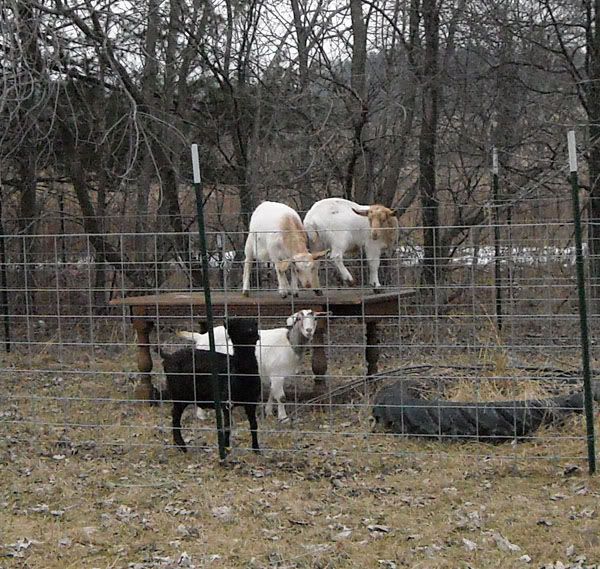 They all got BoSe, CDT, and hoof trims today and will get wormed within the next few days (she forgot to bring the wormer with her so will swing back by later this week to hit them all with it for me).
I'm plumb tuckered out. I'll post more tomorrow. I gotta go check on my goats now. lol.