Pull up a stool and grab a cuppa, friends. Today the topic is next years big project.
Chicks, dude. Chicks.
The topic is in the front of my mind because yesterday I wasted half the day watching a chick-cam someone Tsu works with set up to watch her new chickies. SOOOOOO CUUUTE!!!! Not sure what kind they are, it looks like maybe a few different kinds, since there were a couple of lighter coloured ones in with the darker ones. Anyway, it got me planning again. And in between times of reading my current brainy book ("The Sociopath Next Door: the ruthless versus the rest of us" by martha stout) I am reading this charming little tome called "Chicken Tractor: The Gardener's Guide to Happy Hens and Healthy Soil" by Andy Lee. I want to build me some chicken tractors now. lol.
Anyway. What i want out of my chickens: eggs (obviously) and meat. And replacement chickens. Now, i am not an egg eater any more than I am a milk drinker. Eggs and milk gross me out. I mean... you know where they come from, right? *shudder* But I find that the idea of eating (or drinking) something that was produced by my own animals and processed by my own two hands doesn't gross me out. It seems that what grosses me out the most is eating what came out of a stranger's cloaca or teat. If I have a personal relationship with them it doesn't disgust me. I know, I'm not entirely normal. But that is the fact.
My secondary needs out of chickens are that they make me smile, which means that, dad-gum it, I want multicoloured eggs and some pretty hens. So this topic will be the breeds i am considering... next topic will be coop related.
OK, so short list (pictures scavenged from the internet, because otherwise I'd have to hand sketch them all, lol):
eggs, meat, broody and coloured eggs. To get everything I want I plan to have a mixed flock. My choices have narrowed down to three breeds.
Breed Number One (WILL HAVE!):
Araucanas.
they come in a lot of random colours, some with butts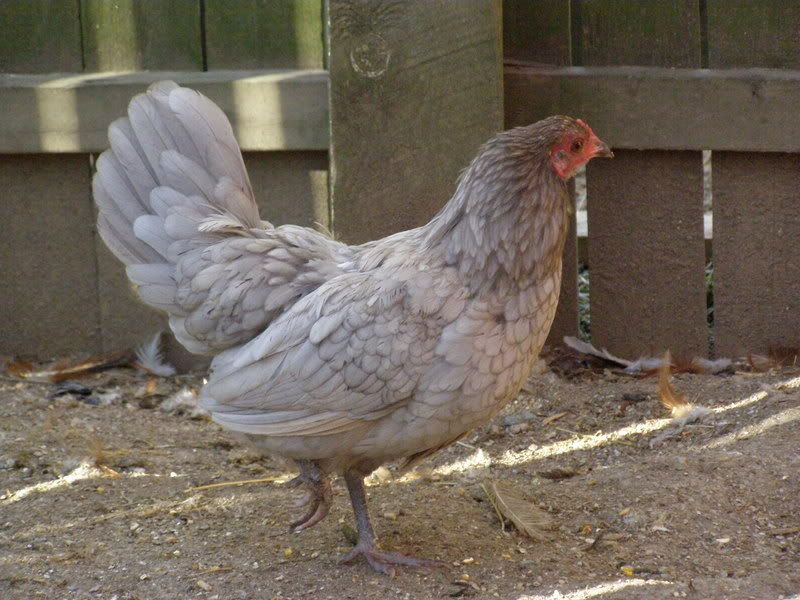 and some without, lol.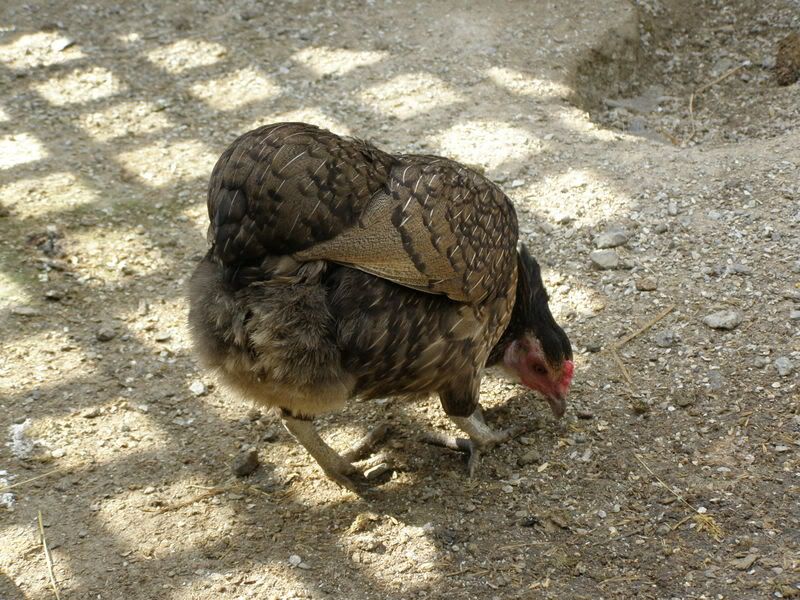 Easter Egg Chickens. They lay eggs of varying shades of green and blue. After a couple of generations mixing with brown egg layers you can end up with eggs of almost every shade of blue, green, pink and brown. *jumps up and down clapping like a little kid* They are supposed to be calm and non-aggressive. My rooster will probably be an Araucana.
Breed Number Two (WILL HAVE):
Buff Orpington.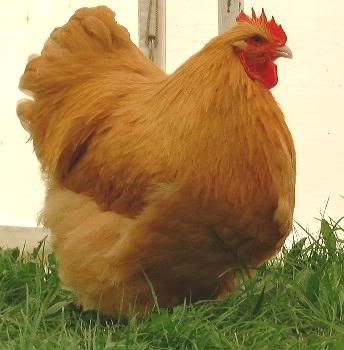 Big, gentle, good egg layers, and broody. they will sit on their eggs and raise their own babies. Also supposed to be calm and non-aggressive (you will note a trend here). also, pretty, IMO.
Breed Number Three:
Black Australorps.
Because they are REALLY pretty. Do I need another reason? *grin* OK, same reasons as the Buff Orpingtons, basically. These were started using Black Orpingtons so they have similar stats. I just want a couple. Because they are pretty.
Others Of Interest:
I may get one or two
Cuckoo Marans
just because they lay super dark eggs.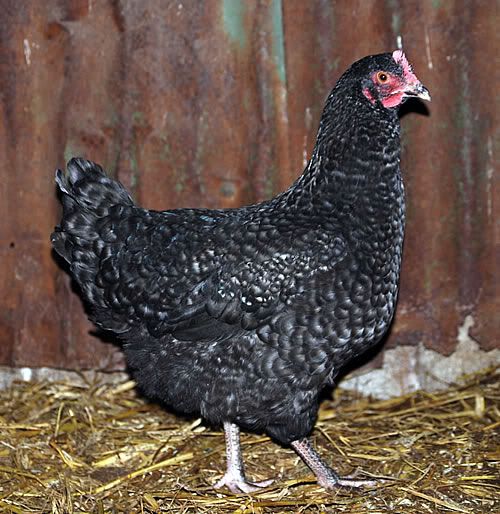 But I have heard they tend to be a bit more high strung than my other choice and i don't want jerkish chickens, lol. However they are supposedly almost obnoxiously broody (remember, being good moms is a high priority) so that may make their attitude worthwhile.
Also might get one or two
Golden Polish
.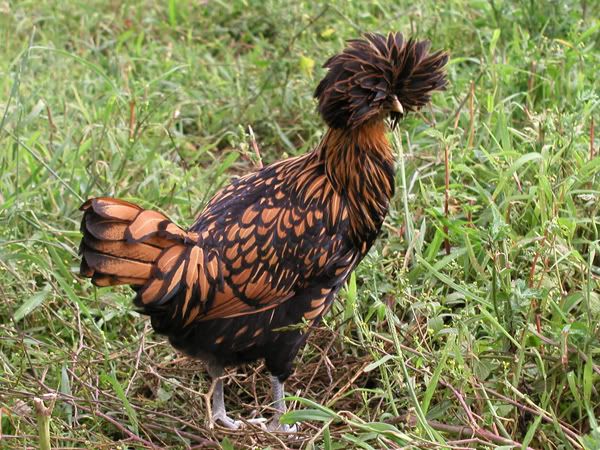 ...because they lay white eggs and i have no white egg layers on my list, plus they look hysterical but still pretty. They are NOT broody and are supposedly a bit more flighty so they would be more for entertainment and less for adding into my muck up of a mixed breed flock.