Mary was asleep with her nose in the dirt and was whinnying into the ground, with her eyes closed. lol. Unfortunately by the time I got the camera set to video she had stopped. Booo. She is in her "diet paddock" and is NOT happy about it.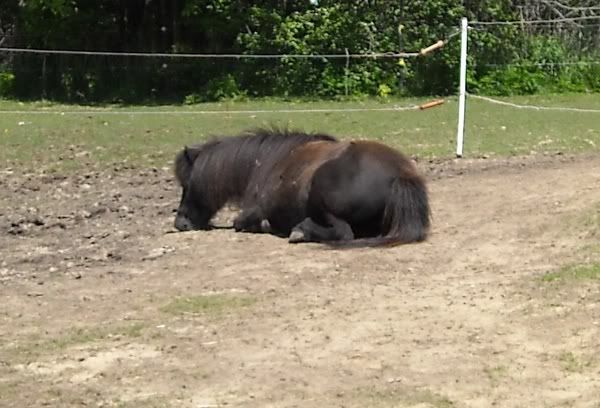 Sparrow and Brego are stuffing their faces on hay while the grass has a chance to rest in the pasture for a few days:
This is the guy I was actually going out to get pictures of, though.
Hm... he is hard to get pictures of... because he wants to be in your face all the time. hello Parsley, my dear. Are you close enough yet? lol.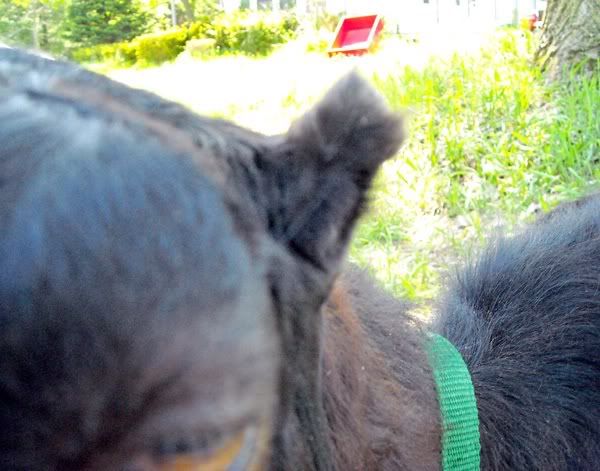 Not sure if you can see in these pictures but all of the red hair from when he was copper deficient is slowly shedding to reveal glossy black underneath.
he was talking to me in his funny little voice.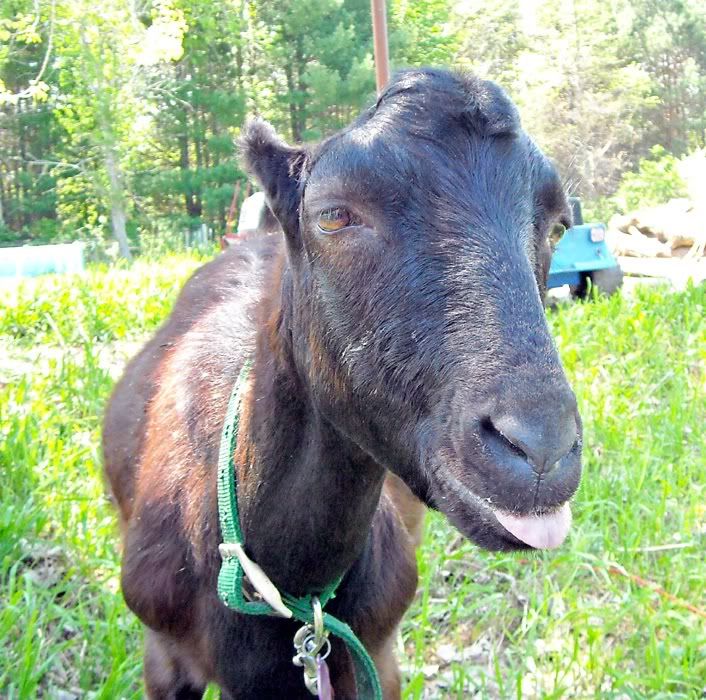 Not sure if he looks better to anyone else, lol, but he is looking much better to me. he is out on a stake out hooked to a tire for the afternoon and i am keeping an eye on him. He has been munching the leaves off of picker bushes for me. his water bucket in inside the tire so he can't knock it over.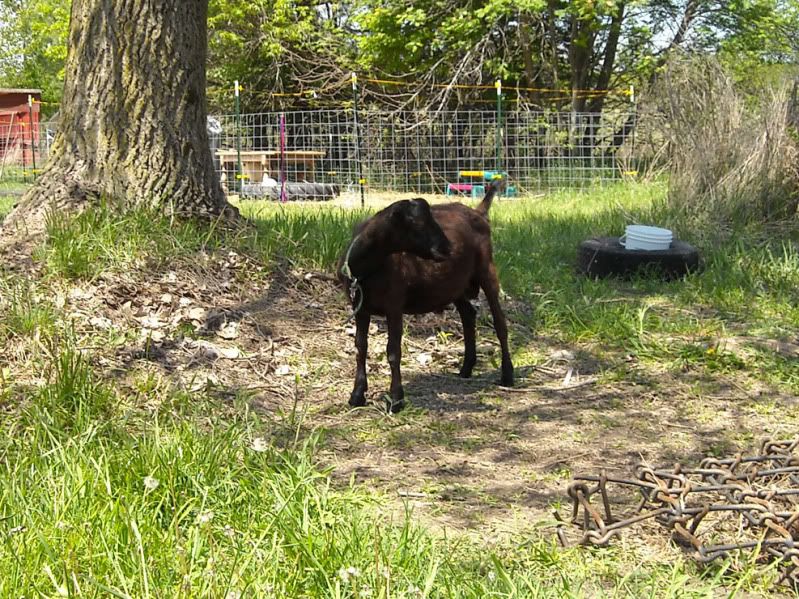 When i went out later he had been chewing his cud and i got a good shot of how he foams at the mouth. he has done this since I got him. At first it freaked me out thinking he was either bloated or had Goat Polio... but he has not shown any sign of either aside from the foam, and he only does this when he chews his cud or when he knows it is almost dinner time and they are going to get their yummies. It's so gross, lol. I just wish I knew what was causing it but no one seems to have any clue since he isn;t bloated or low on B1.
The girls were napping, sage was in the hut and stood up before i could get around to see her:
The twins were napping under their table.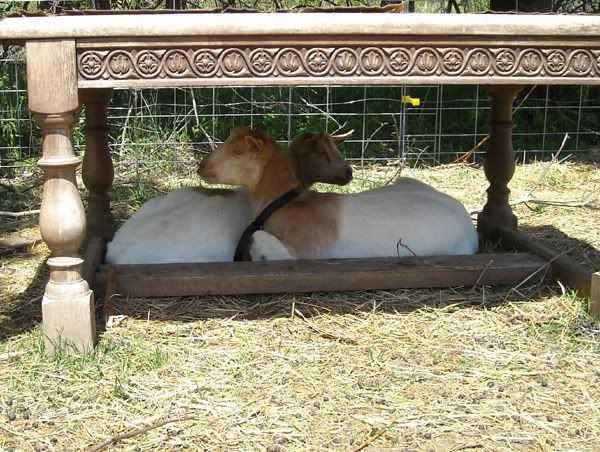 sage wanted to see what was going on with them.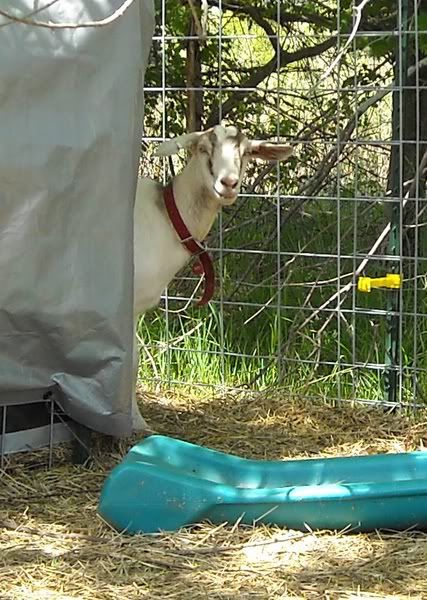 Thyme was exhausted from trying to drag her tire around when they were out in the yard browsing, so she had a big yawn, hehe.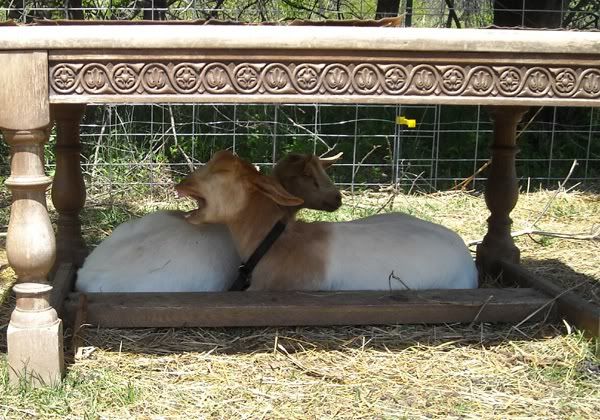 back to the ponies. *happy sigh* I love this horse so much.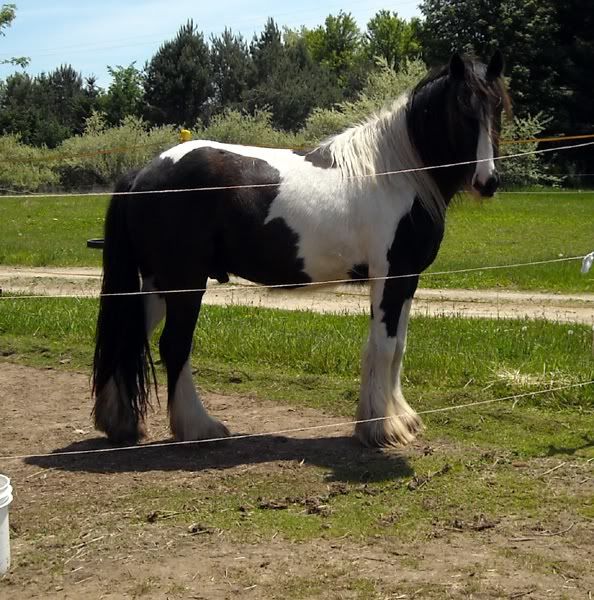 Mary's time in the diet paddock was done for the day.
But Brego didn't really want to share.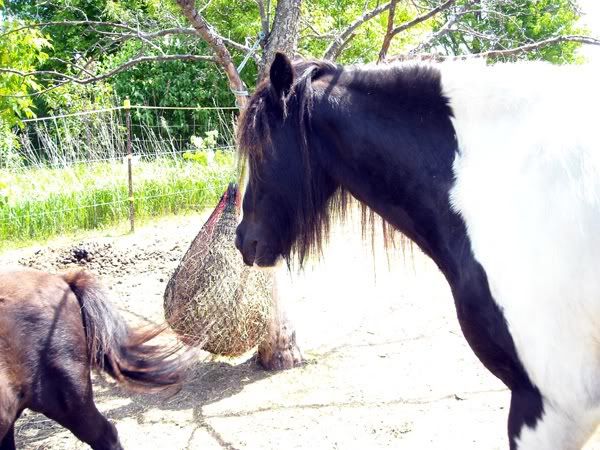 i tried to get pictures of Sparrow but he and Parsley have a lot in common temperament wise: