First, i woke up with this song stuck in my head:
*sings along and rocks side to side* Now THAT is music, my friends. I may love a lot of kinds of music from power metal to reggae to mariachi to 70's and 80's and classic rock... but this kind of stuff? It just still blows me away. I just have NO idea why I woke up singing it today. Drifter, Platters, Temptations, etc... just love it. On the Roof, Under the Boardwalk, Only You, Smoke Gets in Your Eyes, STAND BY ME!! Looooove it.
OK, so... on to the goats. Yeah, I'm allll about the goats these days. The closer we get to kidding day the more obsessed I am getting. Rosemary is actually getting an udder now, too. SO CUTE! Yes, I'm "awwwwww"-ing over goat mammaries. So I made a run to Tractor Supply and got some iodine for dipping navels, CDT vaccine, some free choice minerals (I ran out), and a few other things. I also picked up some cheap pet clippers from Walmart to clip back the hair on the Ladies tails and udders for hygiene reasons. Yesterday my big project was to update their shots and give them their mommy makeovers. Thanks to Thyme, I got a little CDT vaccine myself. *sigh*
I think the clipped tail looks stupid, but it will be much simpler to keep clean during birth and the week after. Look how round and bulging Sage looks: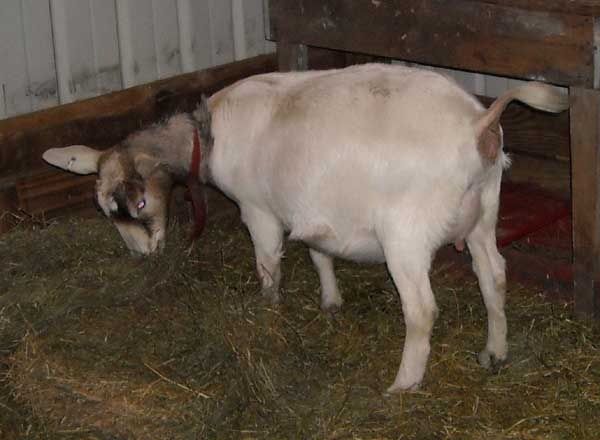 Rosemary and Thyme are getting a tad bit portly themselves: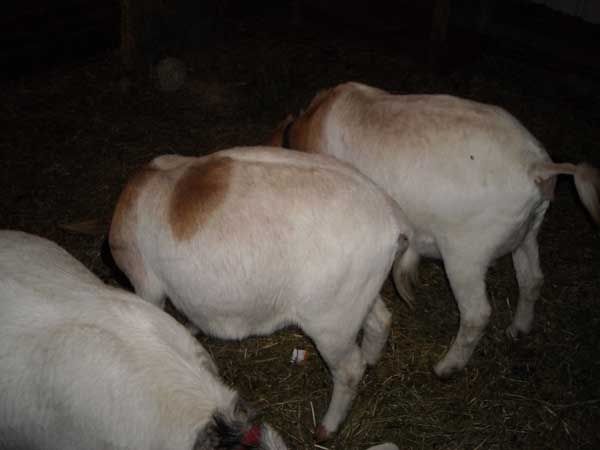 Since it is pretty cold out there and likely will be when the babies are born I am knitting sweaters for them. No this isn't some crazy idea I came up with, google
"baby goat sweaters"
and you will see it isn't entirely uncommon.I made my own pattern and I am still tweaking it, I'll post the pattern when I finish it. I made the first two out of scraps of left overs so they are super gaudy. Here is Nigel modeling the first test baby goat sweater:
Brego modeling them both:
obviously they would work ok for dog sweaters, too.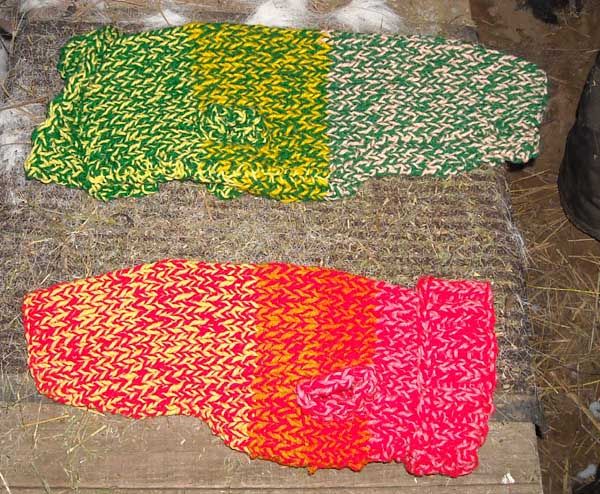 I plan to have 4 of them ready in slightly different sizes and the Ladies due dates are spaced out enough that the first set of babies won't need them any more by the time the second set get here.
Parsley seems to be enjoying having his own bachelor pad and not getting beat up trying to munch his hay.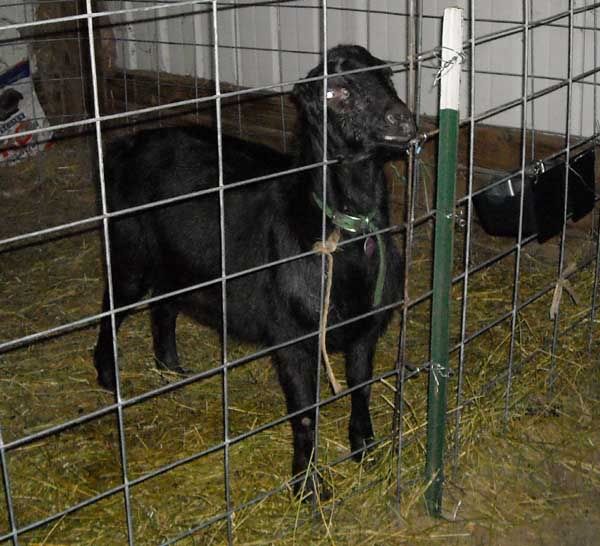 Gratuitous pony pictures:
nomnomnom