My last doe due to kid out is poor dear Sage. She is my 50% Boer/Alpine, the most dairy type of my does, the one I expect to be my best milker. I really want a doeling out of her to keep back.
She is big as a house and clearly uncomfortable as all-get-out. She can barely get up and down and groans every time she moves. This is the doe i thought for sure was going to be the first to have her kids.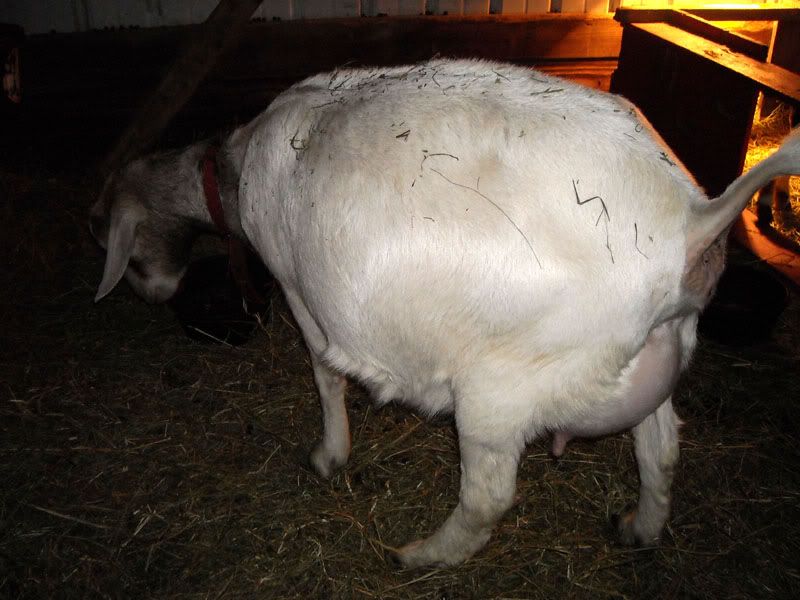 Gratuitous pony pics!!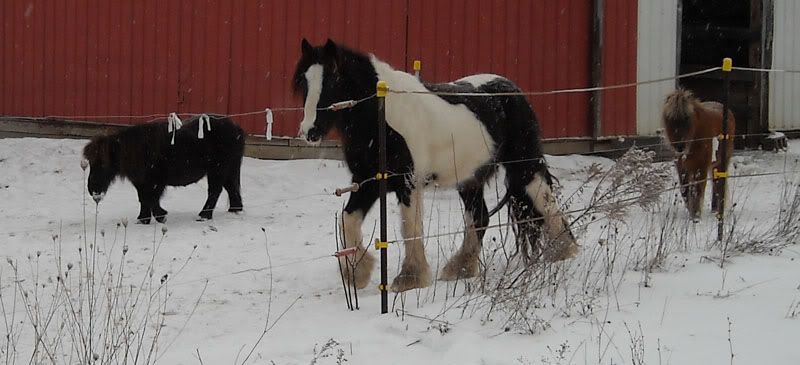 Sparrow was pestering Mary and she was chewing on him, hehe.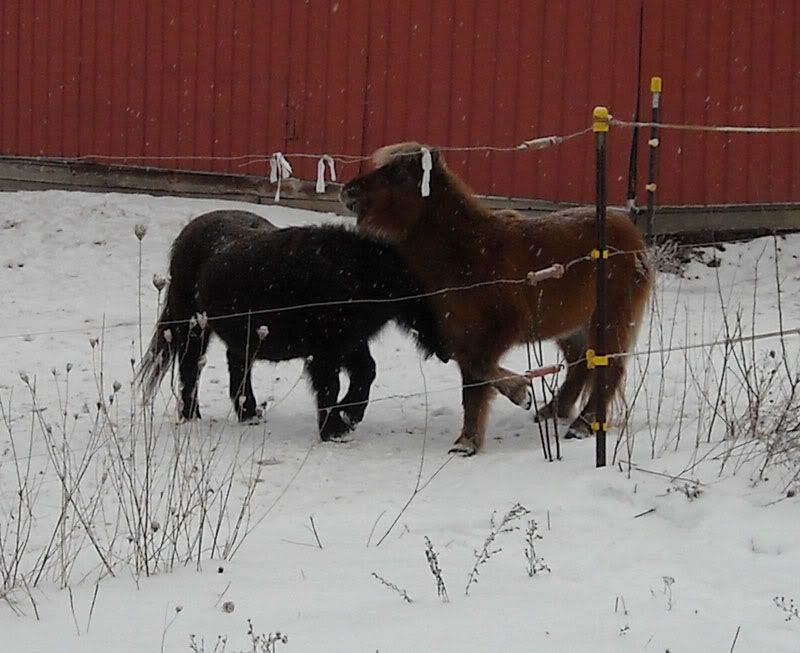 NOMNOMNOM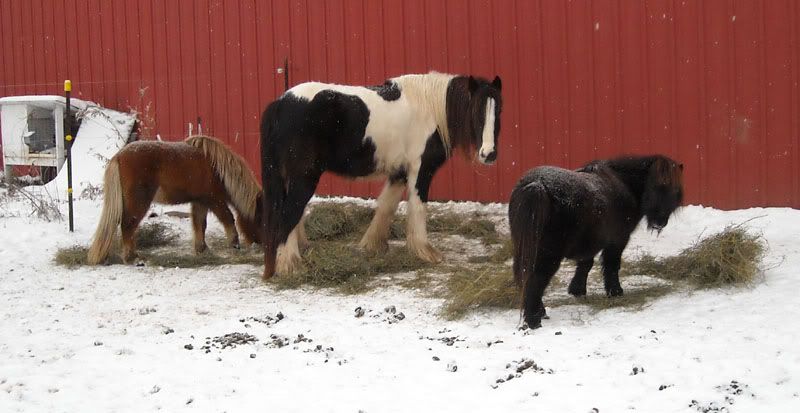 Back to goats, cuuute babies.