First and foremost, the Kid, asleep on the futon. We painted said Kid's room (which said offspring has deemed "The Abyss" and with good reason. *shudders in fear*) yesterday and in an attempt to avoid brain damage due to fume inhalation we opted to not have anyone sleep in there last night.
Awwww, so KYOOOT!
Don't they look so innocent and sweet when they sleep? *rolls eyes*
And now on to the goatie kids.
Two days ago they were banded. If you have to ask what that means you most likely don't want to know. *grin* They were clearly uncomfortable the first evening. I let them keep their moms the last two nights so no milk for us for two days. *sad face* The next morning they were ok, but by afternoon they weren't entirely themselves. Today, though, they seem fine, active and hungry. Tonight we go back to normal, because I want milk for ME. I just felt like after getting shots and losing their manhood they might just need their mommies. Judging by the way they each huddled close to their respective momma instead of huddling together with each other as usual I would say my suspicion was right. Just like human kids, when you don't feel 100% you want your mommy.
So, the Ladies didn't seem to want to give me a chance to get baby pictures. they were all up in my grill, yo.
Rosemary's ear.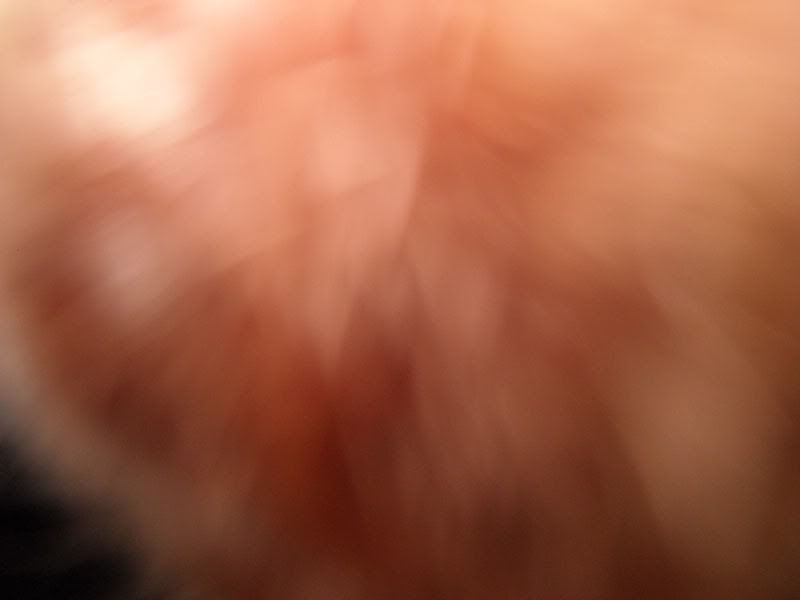 Thyme's nose.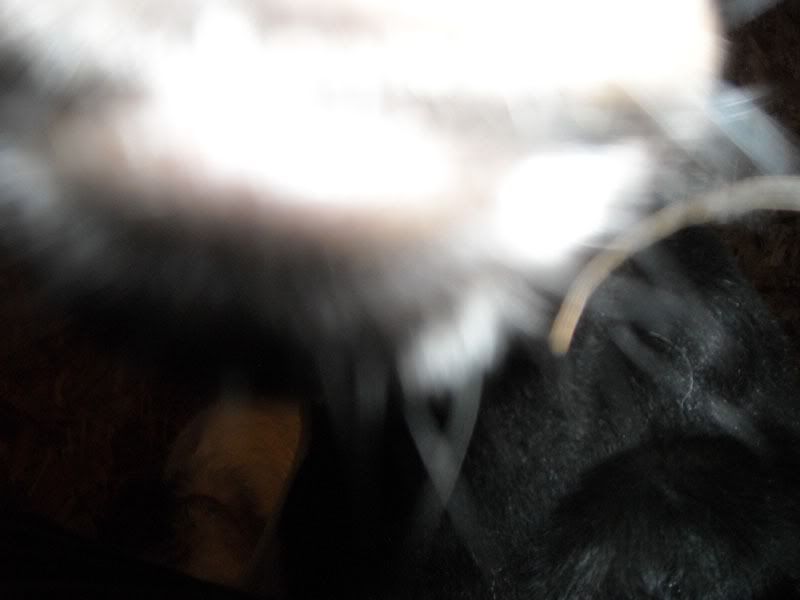 Sage's... eye, ear, face...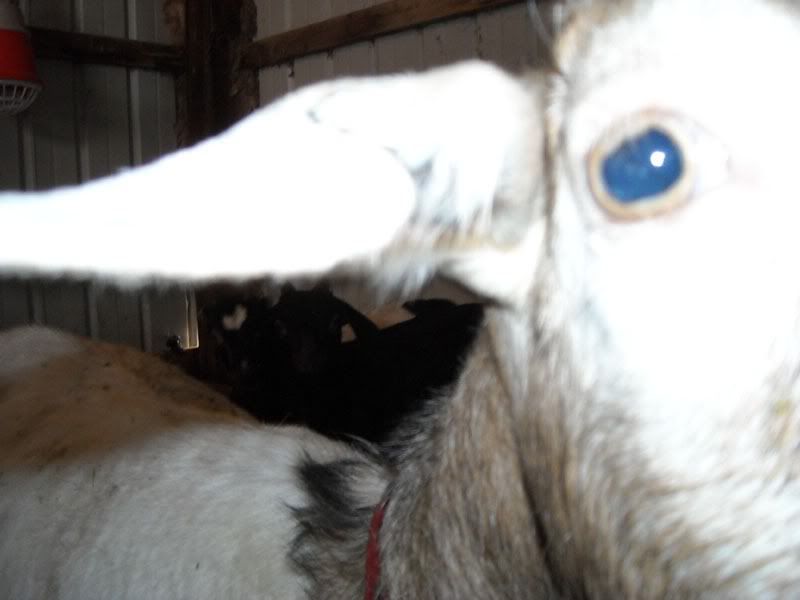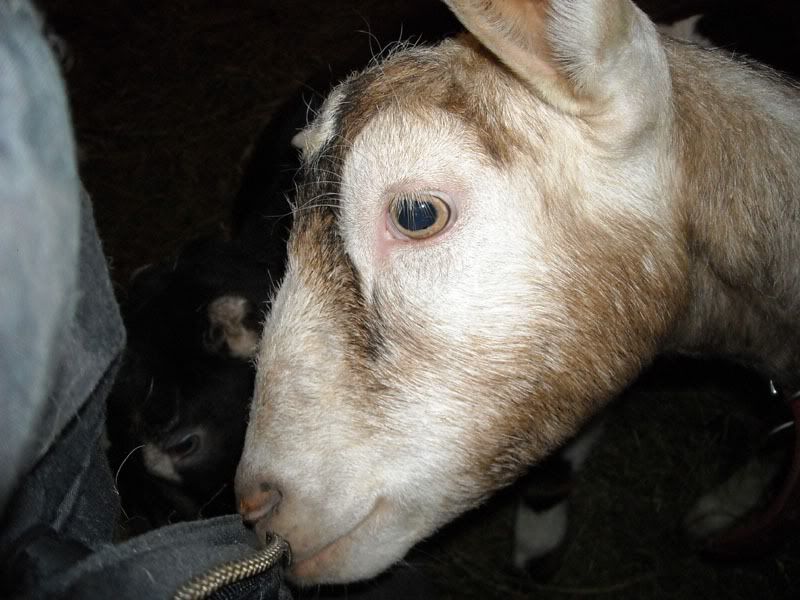 For crying out loud, Ladies, give the kids some face time, you attention harlots!!
Oh look! there is my Chickory boy!!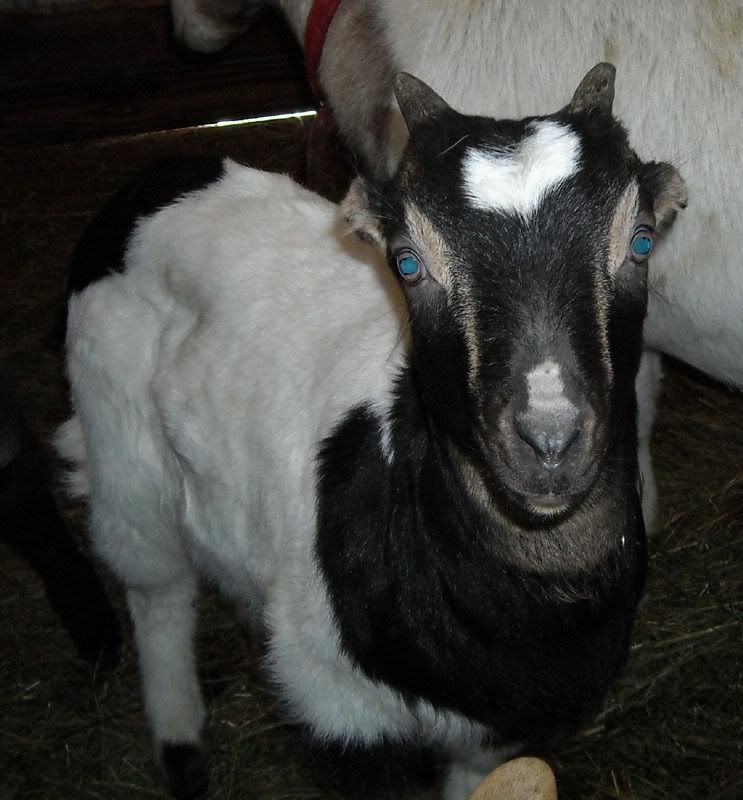 Isn't he handsome?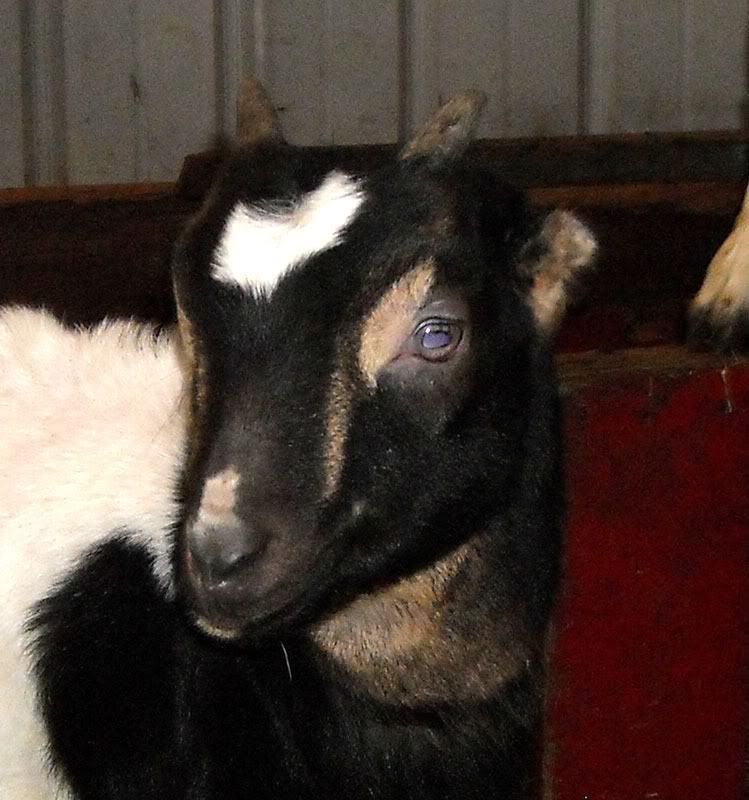 He is finally forgiving me for all the evil I have perpetrated against him these last few weeks.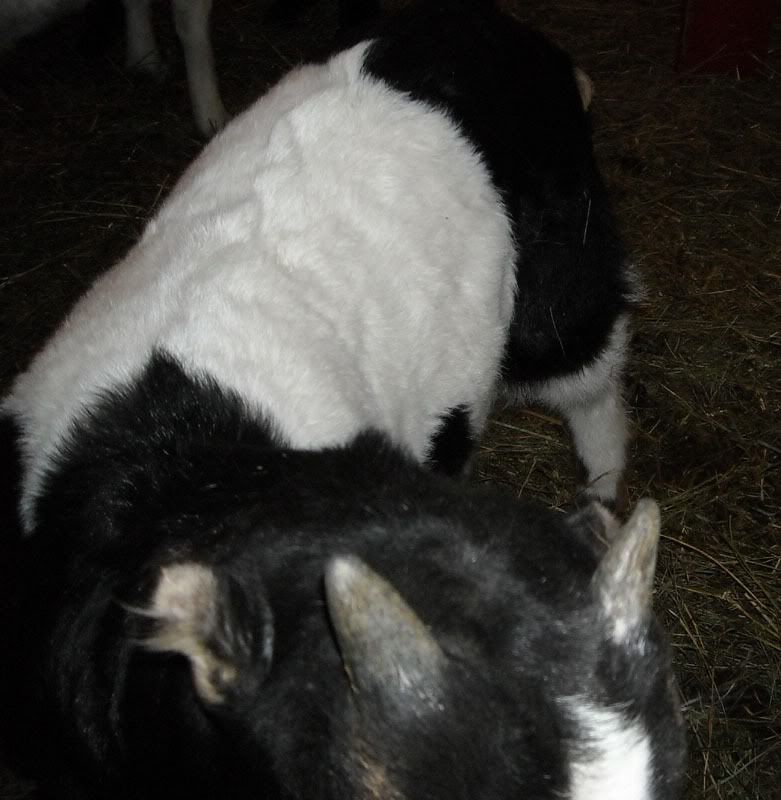 Long earred Kenny is growing up to be a tank. He is still a funny fellow, and vocal as all get out. He is always fussing about something.
Short earred Kenny is a pistol, always into trouble and loves to steal my hat. He is growing up nice and powerfully built as well. Both of the Kennii are bigger and more meat type than Chickory, which is weird since Short earred Kenny is only 25% meat breed, and Chickory is, um, more than that (yikes, math!!).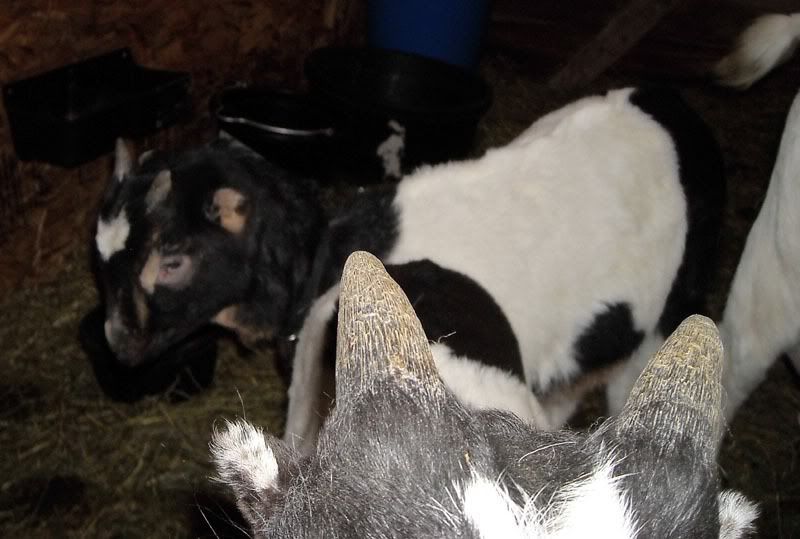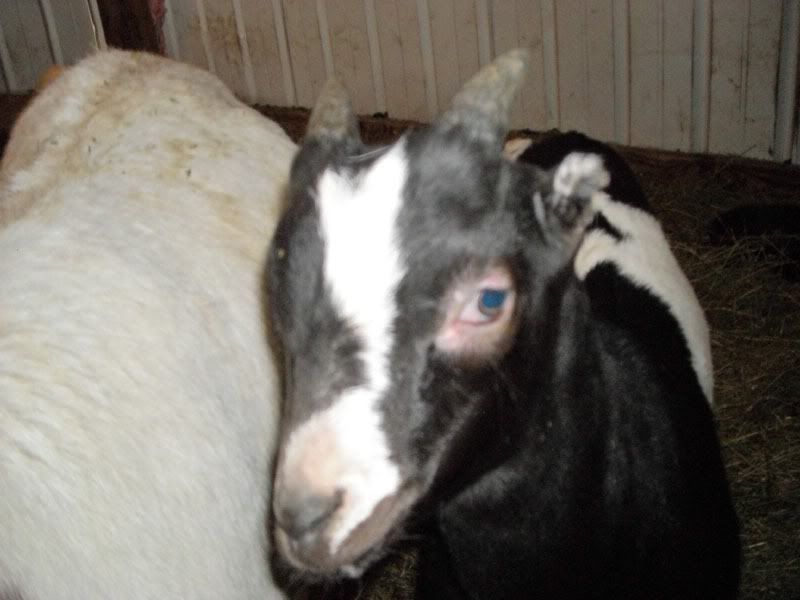 The does are doing fantastic. They love their kids, but also love their evenings away. Sage actually tried to walk on her kid. Silly goat.
Rosemary's face always cracks me up. Her expressions are so funny. She is at the top, with her twin, Thyme, in front of her and Sage is, as always, in my face.
And last but not least, Parsley, looking gross because... well... he is a buck.
He has been spending the nights with his sons, and aside from being terrified by them at first they seem to enjoy their time together.
The doe and kid stall is getting crowded now that the kids are getting so big. I can't wait until the weather improves so I can kick them all outside! Then I get to strip out the winter stalls and use the bedding as mulch over the area that will be my garden this year. YAY!