I am dead serious. I have a stalker.
I walk outside and there is no one around. I do my business around the yard and turn around and what do I see?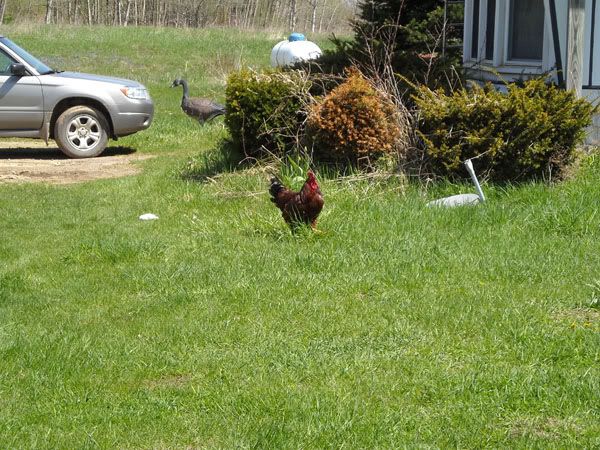 He was over at the neighbors house when I came outside, I know it because I could hear him over there crowing and generally making a nuisance of himself. How in the heck did he get over here so fast?
I tried to ignore him, walked about 20 feet and looked back...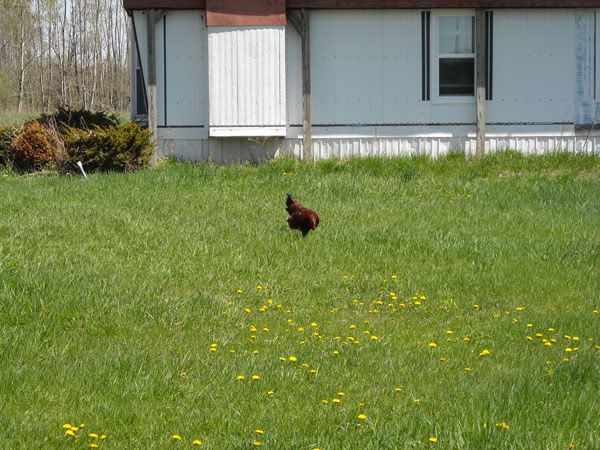 every time I looked back he would just stop and stare at me. I never saw him actually move toward me.
I walked over to the side and looked back...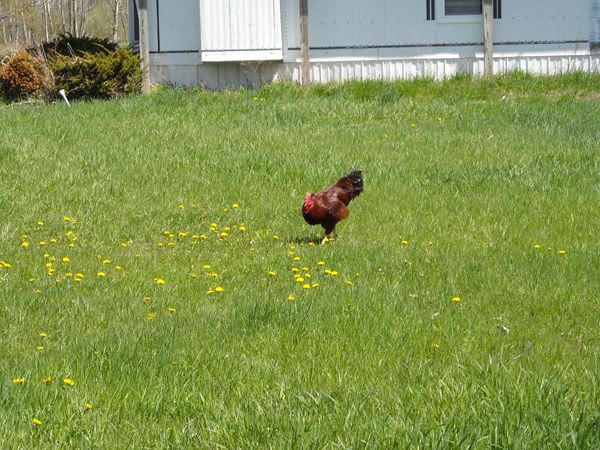 AAAAHHHHH!!!!!!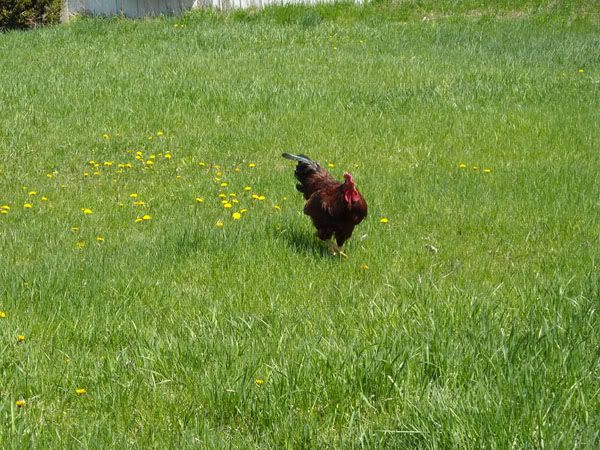 Why is he stalking me? WHAT IS HIS EVIL PLAN?????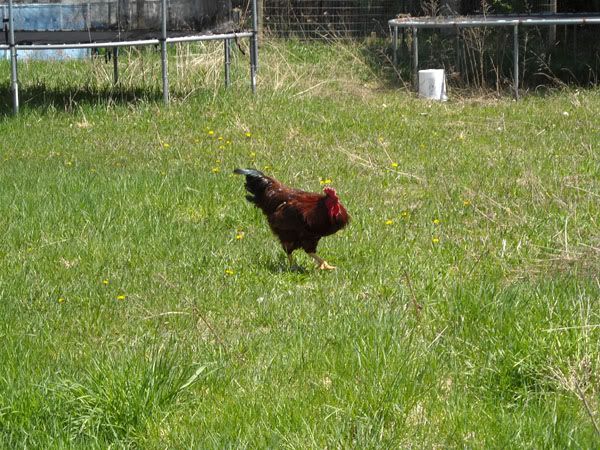 I ran toward my garden and looked back...
I turned and ran back toward the house.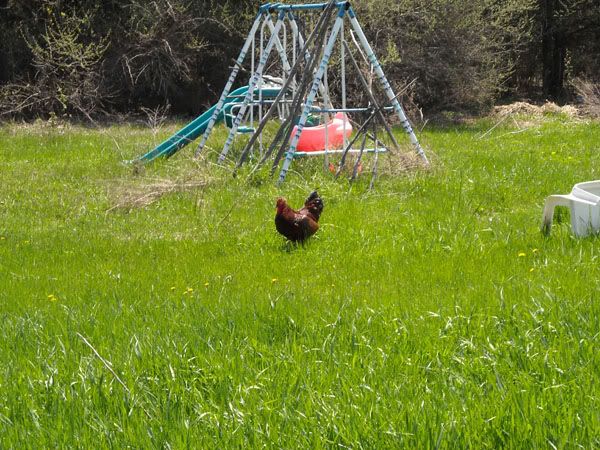 At this point I actually stopped being amused and started to feel creeped out.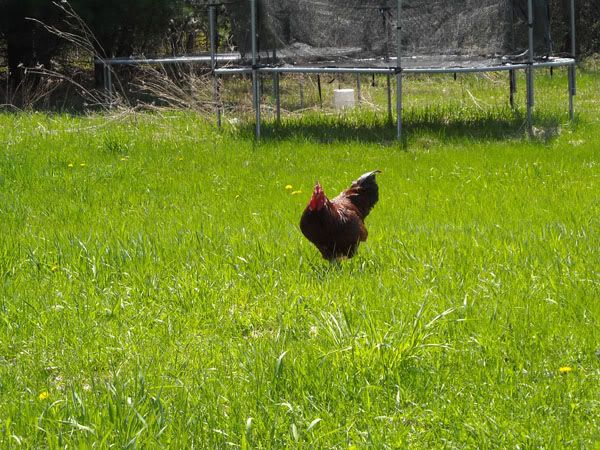 So I decided to head back into the house because I was totally creeped out and as I rounded the side of the house to head up toward the porch HE WAS ALREADY IN FRONT OF THE HOUSE!!!!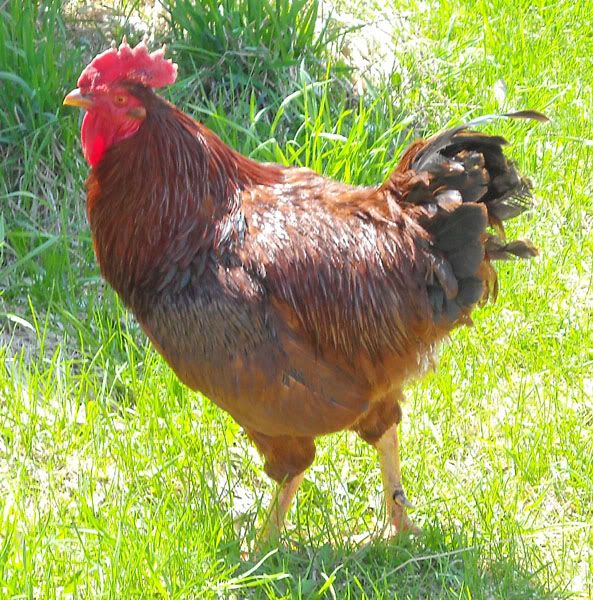 How the HECK did he DO that???
For being so obnoxious and down right creepy, he sure is a handsome bird. IMO.