The boys finally got to go back out together again yesterday. No silliness this time at all! I was trying to top off the water tank and every time I would come back out the hose would be on the ground. Hm, I wonder why?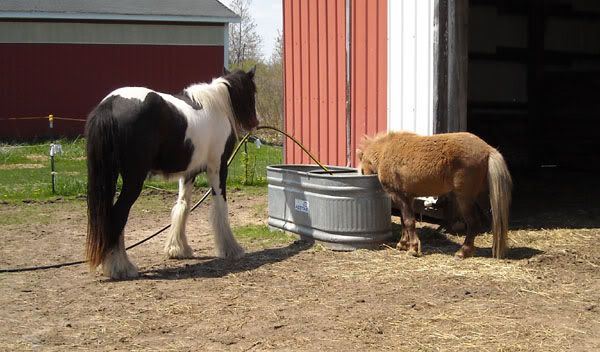 SOMEONE is a camera hog, and wants to keep the limelight for himself. I wonder who THAT might be?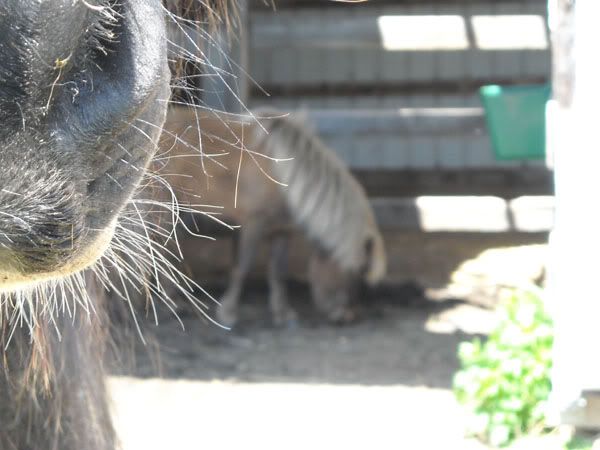 HEY! You cheeky monkey you!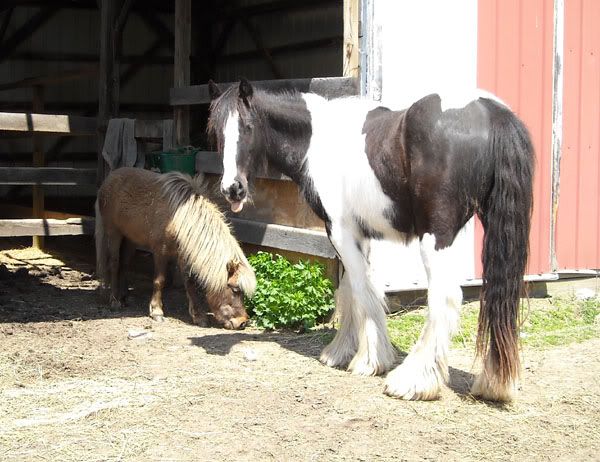 Then today Mary went out next to them (SHE is the one making all the noise, lol):
and the rooster is still stalking me!!!!
Oh, and I finally finished my knee socks.
Oh, and, um, flowers!