Enjoy the warm summery sun while you can, ponies, summer is over and soon... well, let's not talk about that, ok?
HA! I caught someone making a deposit on the poo pile. Thanks for making my job easier, buddy.
Uh oh. They noticed me. Yikes. here they come.
Really? That close? Is that entirely necessary?
You too? Seriously?
How about I run backwards and see if I can get far enough to get a decent picture?
Nice.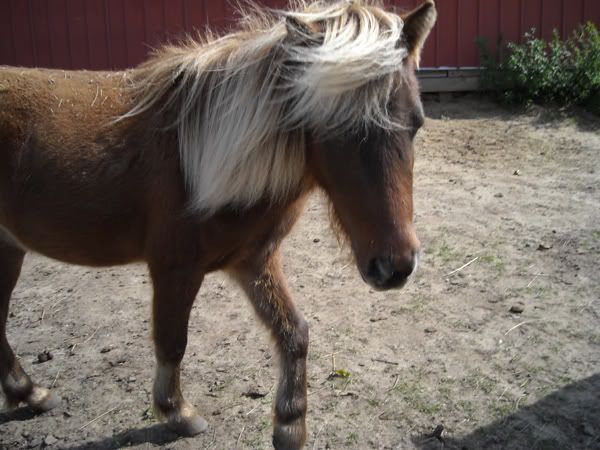 At least SOMEONE isn't gettin' all up in my grill...
Um. My shoes are not edible. But I guess the little horsie tooth marks add to their attractiveness.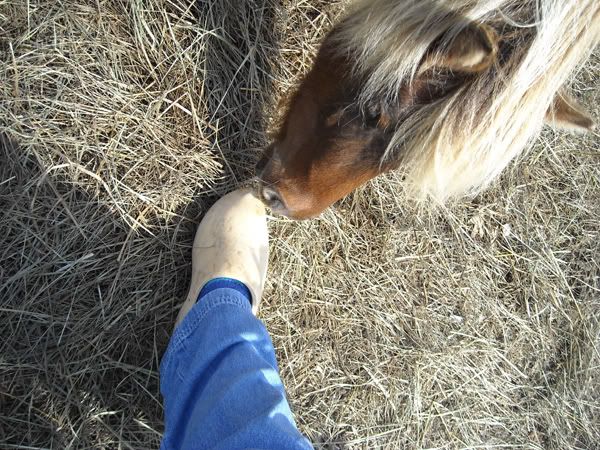 Oh, yeah, when he realizes I have no food I get this view.
But he eventually comes back.
The partners in crime, spreading their own brand of trouble where ever they go. Mary makes Brego look so tall. Hard to believe he is only around 13.2hh, lol.