But not in a place where i SHOULD be seeing them.
First, this is my run in area of my little horsie/critter barn.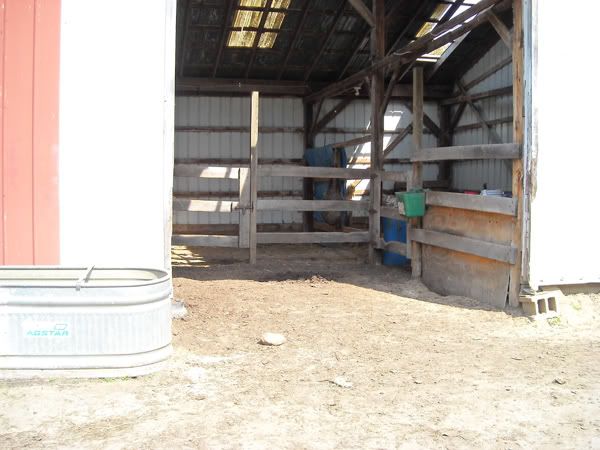 I had to move my hay out of the barn partially because of lack of room but mostly because of.... this: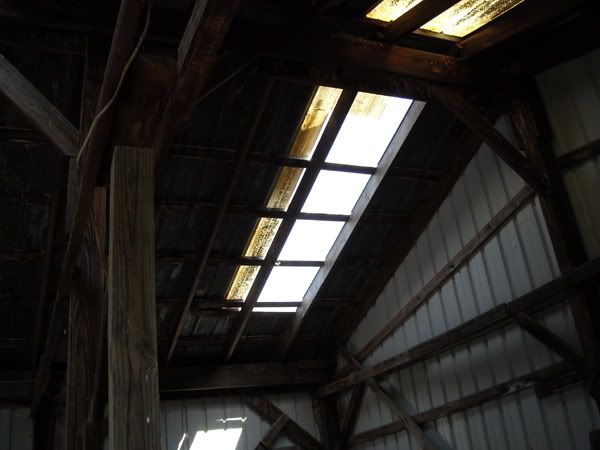 *sigh*
That isn't the only one. Three of the six skylights are like that, including the ones over the run in area.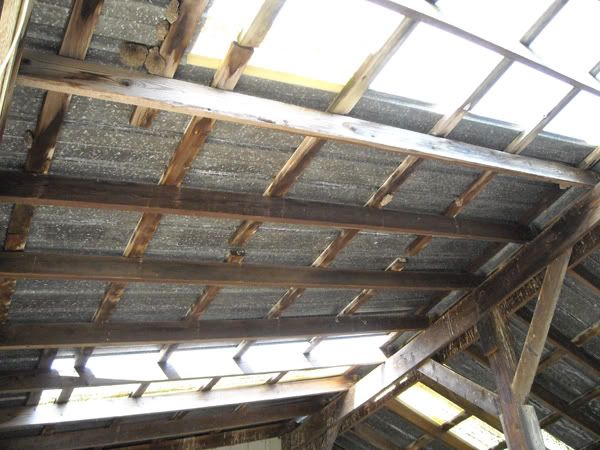 Which means that if it is really rainy the horses have virtually no place to get out of the rain. Which would concern me more if they ever even TRIED to get out of the rain, which they don't.
However, those have GOT to be patched before the weather turns bad, because freezing rain is a whole other beast.
We have these to patch the roof with: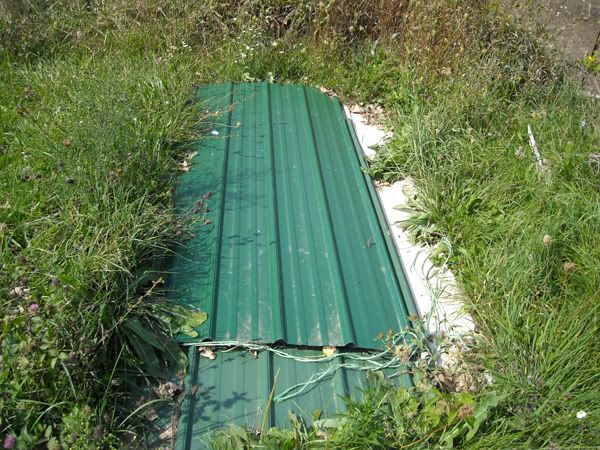 They have done a phenomenal job all summer keeping the grass in that spot from growing. Which is a noble endeavor considering that our lawn mower is less than perfectly functional.
I wish i were physically capable of doing this stuff myself. I'm gonna lose my mind having to wait on other people to do it.
On an unrelated note... what the heck?
I warily pick it up, and try to figure out just what the heck I am looking at, laying there, walked in to the dirt...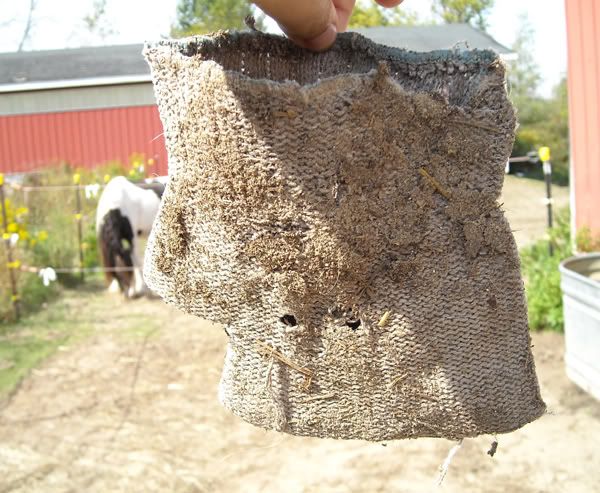 It's a knit glove of some sort, turned inside out. And it was in the horse paddock. NO clue where it came from. First i find spoons, now this? Weird.
Edit to add: after writing this up and scheduling it to post the topic came up and it seems that this project is tentatively scheduled for weekend after next. *crossing fingers*