A couple of days ago I took the goats out for some free time in the yard. They all immediately did this:
at one point ALL 4 had at least 2 feet up there, lol. When they discovered that there was no food there they quickly lost interest.
"Um, hello? Something is missing here!"
NOMNOMNOM earning their keep.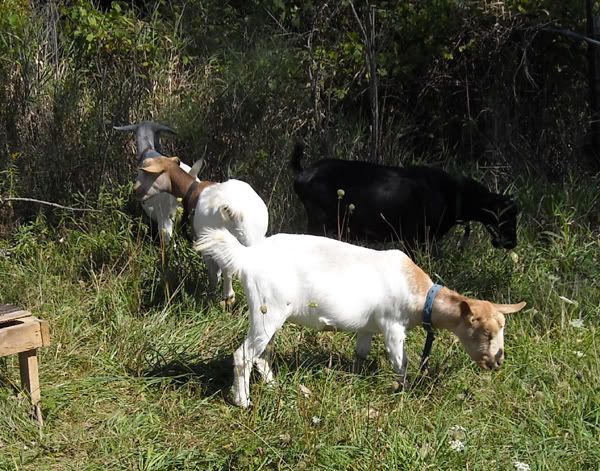 A shot with the Casa Del Violet in the background. *grin*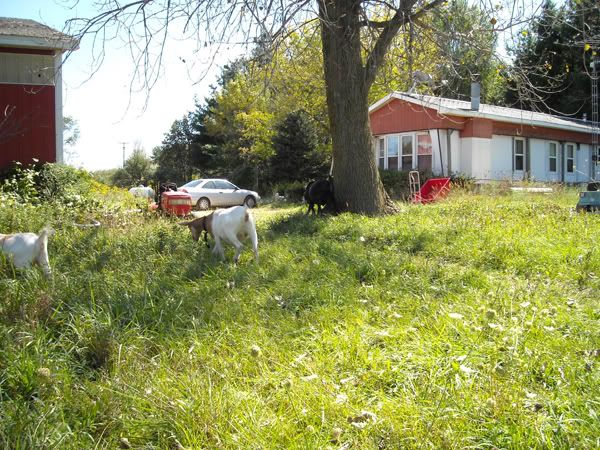 Funny goats.
"Oh, hai!!"
It is the early season for antlerless deer in Michigan. The guys got 2 deer day before yesterday. yesterday we processed them and got them into the freezer. Today I spent the morning salting their hides to tan later. I have another day or two of work on them before they are properly salted. Then this afternoon we had family dinner with my inlaws and ate some of the tenderloins and backstraps. OH MY GOSH. Melt in your MOUTH delicious. Grilled, with salad and fries. fantastic. The deer were small, so i was surprised at how much meat we got from them. It's a good start to having full freezers for the winter.