Did I spell that right? Buffet?
Meh, who cares.
The ponies got a nice grassy "stored inside a barn" round bale of hay yesterday. NOM NOM NOM.
It looks like she has burrowed her way into the side but she actually hasn't, lol. She is just standing behind it with her head buried in the pile of loose stuff next to the bale: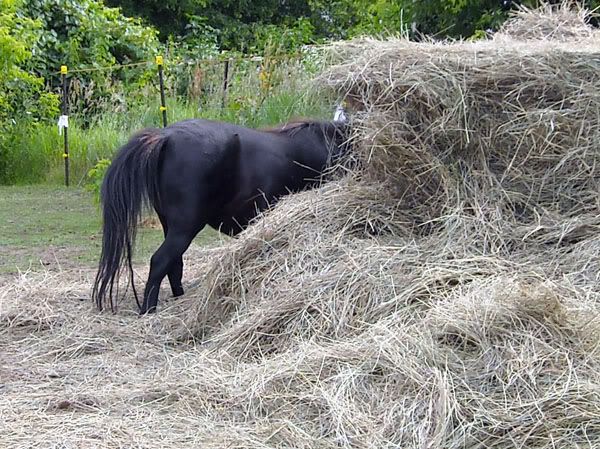 Mary, you got some breakfast on your face!
Sparrow is delighted: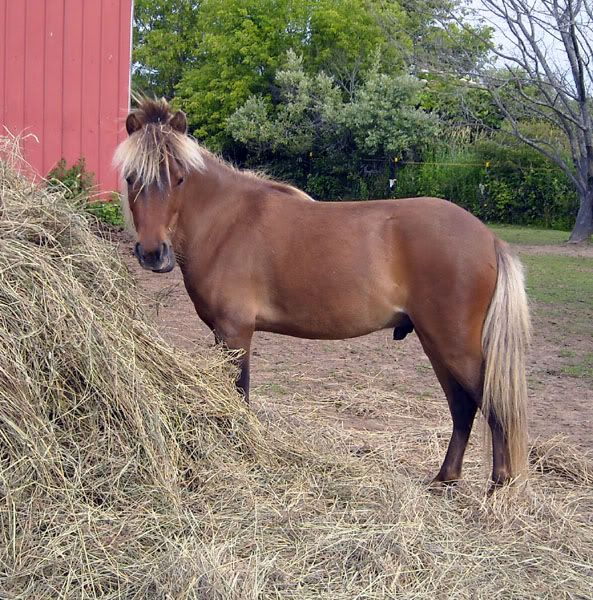 Brego seems lethargic today. I mean he doesn;t seem like there is anything wrong, he just seems... not entirely his normal self. I just can't pinpoint why I feel that way.
He and Sparrow were playing and he seemed fine (and for those who worry that Sparrow feels left out of things with Brego and Mary being so bonded, as you can see, these two are buddies too):
Well, except when Sparrow kicks at Brego and Brego pins his ears and glares at him: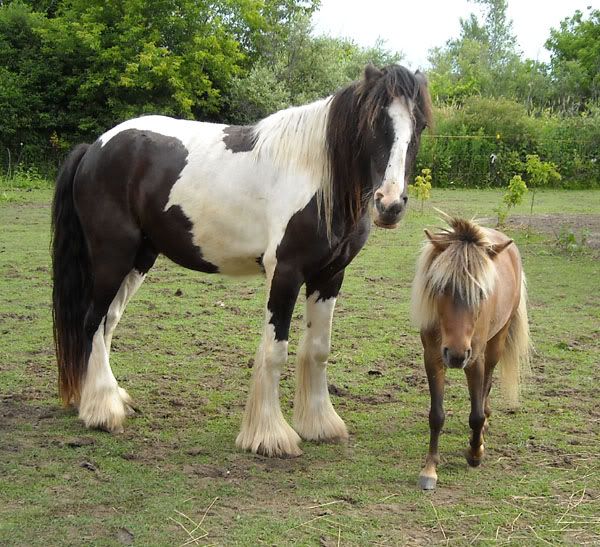 ITCHY!!!! The flies are horrible and I am out of fly spray. I've been using skin so soft on their faces until I can get to town and get some more fly spray. It helps but the flies are still bugging them on their bodies:
See, they still spend time together too: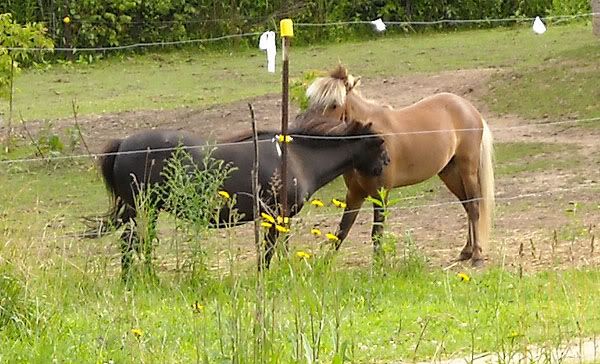 I think Brego is filling out nicely. Even if he does seem to be putting most weight around his belly and not so much on his hips, lol.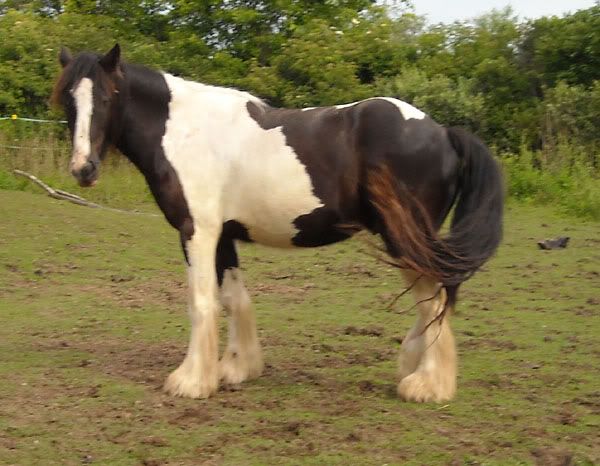 I keep going outside to check on him. I think my worry from when I was in the hospital is just spilling over. I checked his feet to make sure they weren't hot and he wasn't favoring any of them. This hay is really grassy and not moldy or rich so I don;t think that is an issue. He is moving ok, just kind of slow and pokey. Which isn't really abnormal for him. He let me pick his feet without much trouble since I am not supposed to be picking up or pulling on anything yet I was glad he wasn't a putz about it but I didn't find any stones or anything. He isn't acting like he has a belly ache or anything. His skin under his feather is nice and dry and in good shape. No swelling in his legs. I don't have a thermometer but his pulse, respiration and capillary refill are normal. So why am I such a worry wart? gah.
I'm hoping they all lay down in the hay for their mid day siesta today so I can get a picture, lol.
Oh, I tried to give Brego an apple slice yesterday and he acted like I had tried to feed him a live cobra. He was actually running away from me as I tried to give him the apple slice. It was hysterical.